It can be quite a task to come up with the perfect logo for a wine and spirits business. Wines and spirits are something that attract most people - it depends on the kind of the alcohol that appeals to different sections of people. Having a wine and spirits business means showing the outer world how elegant and sophisticated your brand is, and why the taste is better than other brands in the market.
The battle is won when you have an appealing logo that draws customers towards your brand. Imagine if your wine and spirits brand had a logo that was boring and did not appeal to people - in this case, even if your alcohol tasted better than other brands, people would not be keen to purchase it, simply because of how the logo looks.
It is true that psychology plays a huge role in the kinds of products that people purchase, and especially when it comes to investing in expensive alcohol, people do go by the branding and packaging to a large extent. To ensure that you have a popping brand and logo, we have put together a few ideas to keep in mind when designing the perfect logo for your wine and spirits business such as -
Having the perfect font: The perfect font can do wonders to your wine and spirits business. If you have a font that is too childish, the wine bottle will not appeal to an older crowd. Understand what is the target market for the different kinds of wines and spirits that you have to sell. Owing to that, use fonts to brand your logo. Use an artsy and sophisticated font for attracting a more professional and older crow; alternatively, use a fun and fresh font for attracting a younger crowd.
Having the perfect image: The perfect image supplements the font and makes the logo pop. Use images of grapes, vineyards etc. for wines as an example to use on the logo so that the logo looks different from other brands in the market.
Standing out from the crowd: How can you ensure that your brand stands out from the crowd? By ensuring that it looks great! To design the perfect logo, have the perfect size on the packaging, as well as the perfect size for advertising.
Get the perfect logo on Wine & Spirit today!! Tailor-made Specially for You! Get Your Logo
Don't waste time on your logo – use that time on your business instead.
Ditch spending time trying to make your logo design online, trust the best – LogoDesignTeam.
We're super fast, affordable and powered by the best logo designers in our creatively blessed team.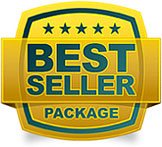 8 Original & Unique Designs
8 Logo Designers Will Work
48 hrs Turnaround Time
Unlimited Revisions
2 Redraws
Full Copyright Ownership