Hospitals and healthcare are a representation of trust, care and comfort for their patients. Services that people receive from the hospital and healthcare sector are expected always to be top notch because it involves the well-being of an individual. People invest large sums of money in getting treatments and expect in turn that the hospital and healthcare service they make such investments in, gives them the best return.
But if all hospital and healthcare institutions are committed to giving people their best, what makes an individual choose the best hospital and healthcare service for himself? The answer to this question lies in the brand. And what makes a good brand? The logo, of course.
We have put together some important things to keep in mind while designing the best nursing home logos and logo for your hospital or healthcare service / brand, such as the following -
Color scheme: Would you visit a hospital that had a logo with funky colors such as purple and orange? Do you think you could trust a healthcare institution that didn't have a trustworthy logo? Of course not. As a hospital and healthcare institution, it is better to have a healthcare logo that has heartwarming colors such as blues, whites and reds. These colors play with the psychology and minds of people and make them believe that the hospital will care for them and provide them with utmost comfort.
Font and Typeface: Having the perfect font on your logo goes a long way in making the logo a huge success. It is important as a hospital and healthcare service to have a trustworthy logo - nothing too fancy, but at the same time something elegant, that can help people associate medical care with the brand. Make sure your healthcare logo is not too abstract because that could throw people off.
Attract Customers: Just because you provide services associated with hospitals, and healthcare, doesn't mean you cannot be creative. There are thousands of hospital, nursing homes and healthcare institutions out there, so what is it that sets you apart? Use your nursing home logos to tell a story through the logo design, that attracts people and makes them feel at home every time they even think of your brand.
Get the perfect logo for your Hospital today!! The Wait is Finally Over! Get Your Logo
Don't waste time on your logo – use that time on your business instead.
Ditch spending time trying to make your logo design online, trust the best – LogoDesignTeam.
We're super fast, affordable and powered by the best logo designers in our creatively blessed team.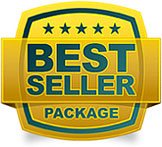 8 Original & Unique Designs
8 Logo Designers Will Work
48 hrs Turnaround Time
Unlimited Revisions
2 Redraws
Full Copyright Ownership