Logos for electric / electronic companies can be tricky – most successful electronic companies have logos that display their names and seldom have any icons. Their names are written in creative ways that create a lasting impression in the mind of the consumer. For example, logos of companies like Sony, LG, Videocon all have just the names of the companies as their logos in memorable fonts.
You can also take an example of GE (General Electric) – they have used a fun cursive font to display their initials and even though at first glance one may not understand what the business entails, but one will be sure to not forget the logo. The GE logo is so iconic that notwithstanding its size or usage, any customer can immediately associate it with electric products.
Their fonts set them aside and get etched in the mind of the consumer. However, there are several companies that make use of images in their logo as well. We have put together some great tips on how to create the perfect logo for an electric / electronic company –
Fonts / Shapes / Images: As mentioned above, most companies that engage in electric or electronic goods have their names as the font. You can take those as an example and use the name of your company in a creative way to create a smart logo. Alternatively, you may make use of abstract shapes or icons – perhaps something that depicts an electronic item or a sign of electricity. In case you specialize in a particular good or service, you may use that as a reference point for incorporating into your logo as well.
Simple is Key: The simplest logo is the best logo. Just like successful electric and electronic companies, you need to keep your logo simple and to the point. Keep in mind your business or your name while designing your logo and be sure to incorporate that. Use a simple font – nothing too complicated. Remember that complicated and abstract fonts often take the mind of the customer away from the product and focus on the font. You need to engage the customer into believing in your brand at the first impression.
Clear Message: Whatever your logo may be, it is important to have it depict a clear message. Keep in mind some questions like are you a brand that deals in quality electronic products? Do you provide excellent services to your customers? Do you have a loyal customer base? It is important to use a font, shape or icon that helps to transmit these business value and core ideas of your business to the customer with ease.
Get your logo for Electrical Manufacturing today!! Stay Ahead of your Peers! Get Your Logo
Ditch spending time trying to make your own logo design online, trust the best – LogoDesignTeam.
We're super fast, affordable and powered by the best logo designers in our creatively blessed team.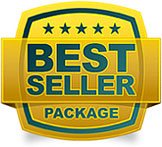 8 Original & Unique Designs
8 Logo Designers Will Work
48 hrs Turnaround Time
Unlimited Revisions
2 Redraws
Full Copyright Ownership