Training and coaching are cogs of the same wheel - they are words usually associated with games, sports and sporting activities and services provided in respect of training and coaching are becoming more and more popular. This is because people have started laying more importance on training and coaching in today's world. Parents and teachers alike encourage their children and students to take up extracurricular activities especially in terms of sports and sporting activities as they help to rejuvenate the mind and keep the body fresh.
Sports also help children to inculcate values of discipline and teamwork. Businesses that provide training and coaching services should thus be properly branded to the outside world, and in order to help a brand achieve great heights, it must have the perfect logo.
We have put together some great tips on designing the perfect logo for a training and coaching business such as the following -
Font and Image: As a training and coaching brand, you must have a cool, fun and fresh font and image to supplement the logo. Imagine if a training and coaching business had a logo with a picture of animals - would it attract the right customers, or even help the customer understand the brand? Therefore, it is important for a logo to have a picture associated with training and coaching, such as a picture of sporting goods, balls or a picture of someone coaching a young student. Make sure that the font is fresh and vibrant too as the brand will mostly cater to a younger crowd and generation. At the same time, remember to keep it professional because after all, it is the parents that will be engaging in the services for their children. Having the perfect image and font can help the logo go from zero to hero, so make sure that you design the best logo for your training and coaching business.
Logo on all Platforms: A training and coaching logo will be displayed across several mediums - in physical print at schools and sent as flyers to people's homes, as well as on social media. You need to ensure that your logo looks good on all kinds of platforms, no matter where it has been posted. It must fit all sizes and color schemes (color and black and white) and be legible to the naked eye, clearly enough to represent the business easily to the consumer.
Get a fresh Logo for your training & coaching center to attract younger crowd. Get Your Logo
Don't waste time on your logo – use that time on your business instead.
Ditch spending time trying to make your logo design online, trust the best – LogoDesignTeam.
We're super fast, affordable and powered by the best logo designers in our creatively blessed team.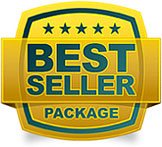 8 Original & Unique Designs
8 Logo Designers Will Work
48 hrs Turnaround Time
Unlimited Revisions
2 Redraws
Full Copyright Ownership