Food and beverages are a part of the daily hustle bustle of everyone's life. Amidst so many food and drinks brands fighting for attention, it is important to make your brand to stand in of the crowd.
This means not just offering good food and services, but crafting a great experience as well. Experiences come from detail. It makes sense to start with brand identity building and eventually work towards your brand recognition.
A recall of the myriad great food and drink logos presented before us every single day will validate the importance of having a good logo for this business. An effective logo will strengthen the recall value for your brand, be it a restaurant or takeaway outlet or even your professional services as a culinary artist. It is very important to be remembered to thrive amidst the highly competitive nature of the industry.
Here are some expert branding tips to craft the best logo design for food and beverage business.
Show off your unique quotient: Bring your niche to the limelight with your logo design. Give your customers a premature idea about your speciality with a reflection in your business logo. If you are budget restaurant, your logo should make it clear. If you want to convey a sense of up-scale fine dining or gourmet, typography in your logo could be a good design idea.
Be different: Get inspiration from iconic food and beverage logos, but don't blindly plagiarize elements. Understand how logos from different niches at the industry level answer several questions, for instance, denote they serve vegan food or serve ethnic food. Avoid generic clichés like the use of cutlery or tables in your logo.
Remember, it's always a good idea to learn from the best, but the personal touch of your logo designer has its charm.
Appetize your customer's taste buds: Choose to denote those foods graphically that tickle your customer's taste buds. Unless your signature food looks scrumptious, avoid using it in your logo. For instance, desserts can look tempting, but even the best steak may not.
Harness the power of color psychology: Choose colors associated with emotions of your buyers when they are making buying decisions about fashion goods. For color psychology, click here. You can choose a single color or a combination of colors to make that statement. There is no fixed rule for the best logo color combination, except living up to the essence of your apparel brand.
Get the best logo for your food and beverages business today!! Order Now! Get Your Logo
Want the Best and Simplest Way Out?
Ditch spending time trying to make your logo design online, trust the best – LogoDesignTeam.
We're super fast, affordable and powered by the best logo designers in our creatively blessed team.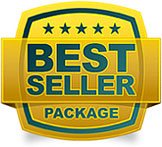 8 Original & Unique Designs
8 Logo Designers Will Work
48 hrs Turnaround Time
Unlimited Revisions
2 Redraws
Full Copyright Ownership