While creating an insurance company, it is important to ensure that the logo creates a brand identity and communicates the correct message to the customers. The audience looks at factors like the stability of the firm, its credibility and what the company has to offer.
Here are some important aspects one should take into account while creating the best insurance and risk management logo:
Using images as your unique selling proposition: Before choosing images for your logo, it is important to understand what the unique selling proposition of your company is. The image should be such that it would stand out. The enterprises that have a particular thing to offer can create their logo with many creative and innovative images. On the other hand, the companies that have various policies can select a logo which expresses the values of the business such as trustworthiness, affordability and other such factors. Such companies can use their logo to voice their values.
Differ from other enterprises: It is always important to have first-hand knowledge about the competitor's logo, the message they are sending and how they are implementing it. It is always good to create a logo that stands out, but it should not be similar to the competitor's logo as it may confuse the consumer. It may also make your company appear as an unoriginal and fraud company with leads to trust issues between the firm and consumer. Another aspect of creating the best logo is to select the correct typography, graphics, and overall styles.
Using colors as a unique selling proposition: Colors are an important element that is used while advertising your logo. It is mandatory to use the right colors so that they send the correct message:
Using the right Typography and powerful fonts: The typography of your insurance and risk management logo should represent the protection of the customers. Fonts that represent a stable, affordable and reliable company should be used.
Get the best logo for your insurance and risk management firm today!! Get Your Logo
Want the Best and Simplest Way Out?
Ditch spending time trying to make your own logo design online, trust the best – LogoDesignTeam.
We're super fast, affordable and powered by the best logo designers in our creatively blessed team.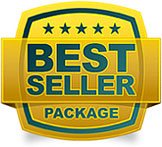 8 Original & Unique Designs
8 Logo Designers Will Work
48 hrs Turnaround Time
Unlimited Revisions
2 Redraws
Full Copyright Ownership