An outsourcing and offshoring business may be part of any field - outsourcing research, catering food, professional services etc. You name it, and the service may be available. So, the first step in designing the perfect logo for an outsourcing and offshoring business is to understand the business itself. Ask yourself, who are you? What exactly does your business entail? What kind of services do you provide when hired by someone? Answers to these questions shall go a long way in helping you build your brand image as well as your logo.
Some other tips to keep in mind while designing the perfect logo for an outsourcing and offshoring business is as follows -
Simplicity: Surely your brand has a name - well whatever it is, make sure it shines. Most people may not know what your company is, just by looking at the name, so your logo needs to be attractive yet bold enough to help people understand your business. A simple logo goes a long way in creating a market presence. So, make sure you don't muddle the logo up with too many colors, fonts or images. Most importantly, make sure the name is bold enough for the world to see.
What's the Business?: Is there a way in which you can get your business idea across to the potential client just by having him look at your logo? Do you think there is a creative way for you to help the client understand that you are engaged in an outsourcing and offshoring business? Some outsourcing and offshoring businesses have images of ships on their logos; while others just play with some basic clip art shapes because they want to put more emphasis on the name. Whatever you do, make sure your customer knows what the business is.
Coming up with the perfect logo for an outsourcing and offshoring brand may be a difficult task - but there are professional designers who can easily help you get this done in no time.
Get perfect logo on Outsourcing & Offshoring!! Grab'em them now! Get Your Logo
Don't waste time on your logo – use that time on your business instead.
Ditch spending time trying to make your logo design online, trust the best – LogoDesignTeam.
We're super fast, affordable and powered by the best logo designers in our creatively blessed team.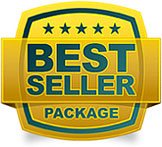 8 Original & Unique Designs
8 Logo Designers Will Work
48 hrs Turnaround Time
Unlimited Revisions
2 Redraws
Full Copyright Ownership