IoT themed logo: Score big in the vast market of IoT goods with a superb logo
IoT or the Internet of Things has already scaled its way up from the industrial sectors to the commercial sectors and gradually it is creeping inside our homes as well.
As an entrepreneur of the vast sector of the IoT based right and services provider, you must be facing a lot of cut-throat tiff with your hundreds of other rivals of the industry.
So, how would you be able to carve a permanent niche of impression? The answer is straightforward; and that is, with the help of a logo that is based on the theme of the Internet of Things, the service that you provide to your customers.
You may deal in ERP software; your service might also include manufacturing high-end IoT enabled machines like biometrics, HVAC, and in some cases, intelligent lighting systems and security systems that can be controlled from Smart devices, even away from home.
In any case, it is essential that, as an entrepreneur, you create an IoT logo for your company that will turn the heads of the onlooker and talks about the goods and services of your brand.
So, from where would you get the best IoT themed logo designed for your company?
Meet our logo designing experts of the Logo Design Team. We are proud of our talented pool of designers, with the unmatched dedication of whose, we are counted amongst the top logo designing firms of the world.
Our logo designers' work hard and leave no stones unturned to sketch out the best logo for our esteemed clients, even if it means days of hard work and toil until the satisfaction level is achieved by the client as well as the logo creator.
This unparalleled dedication of the Logo Design Team is defined by the motto of delivering the best results for the clients.
Have a look at our portfolios and discover how we can create the difference for your esteemed company as well, just like we did for our previous clients.
Get the best IoT themed logo for your company today! Get Your Logo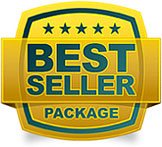 8 Original & Unique Designs
8 Logo Designers Will Work
48 hrs Turnaround Time
Unlimited Revisions
2 Redraws
Full Copyright Ownership