A mining and metal business is a very interesting field and deserves an equally interesting logo. Precious metals and stones taken from mines are used in various sectors as raw materials for making jewelry as well as household items. These products may also be sold as semi-finished goods to manufacturers for further developing. Most mining and metal businesses have names that stem from their owners as opposed to names that actually describe the business. In such an event, it becomes tricky to come up with the perfect logo that helps the customer understand what the business is, at the very first glance.
Nonetheless, we have put together a few tips to keep in mind while designing a logo for a mining and metal business such as -
Font: Choosing the right font can be quite a task – a mining and metal business requires the perfect font. When we say perfect, it does not just mean the right typography, but also the right size. Choose a font that looks good in both black and white as well as color, because you never know where the font may be printed. Additionally, using a good size can help the font be clear when someone is looking at it. In terms of design, choose a font that is fancy and helps the customer understand your line of business, if not the actual business itself.
Color Psychology: A logo for a mining and metal business may be adorned with colors – but while choosing a color, keep in mind that colors like gold, silver, emerald and ruby help to give out a clear picture to the customer. Using colors like black, brown or grey may not help the customer associate the mining and metal business with the logo properly. Additionally, you should use colors that have a sheen to them as opposed to using boring colors that fall flat.
Refined Metal, Refined Logo: Just as you refine your semi-precious and precious metals, you must also take time to refine your logo design. Refining the design to make sure it looks good across all mediums and ensuring that it stands out are all steps you need to take before launching the logo into the world.
Get perfect Mining & Metals logo!! Specially Handcrafted Custom Logo Designs.Get Your Logo
Don't waste time on your logo – use that time on your business instead.
Ditch spending time trying to make your logo design online, trust the best – LogoDesignTeam.
We're super fast, affordable and powered by the best logo designers in our creatively blessed team.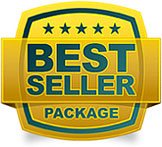 8 Original & Unique Designs
8 Logo Designers Will Work
48 hrs Turnaround Time
Unlimited Revisions
2 Redraws
Full Copyright Ownership