Lens and optics businesses are abundant – these services help to provide people with assistance to open their eyes and see the world. Such an important service deserves a great logo.
We have put together some great tips to follow while creating the perfect logo for your lens and optic business such as –
Having a clear image: We don't just mean a clear image in terms of your services! If you don't have a logo that depicts exactly what you do, your customer won't be attracted to you no matter how great your product or service is. Having the perfect logo for a lens and optic business means either having a fun font that tells the customer who you are, or having a fun image that conveys the message. Companies like Bausch & Lomb are successful because they have a simple logo (depicting their name which is not related to anything lens and optic) but they have been able to use the color scheme and boldness of their logo to present a clear reassuring image in the minds of the customer.
Having a good reassuring font / image: Using a good font can be a game changer for a logo altogether; if you use a flimsy font, a customer may not trust your brand. Remember that the customer is trusting you with his eyes and he must feel reassured that your services are going to be top notch. A good font or image on the logo can help the customer get a better idea about your services and feel good about walking into your store.
Helping people understand your business clearly: Do you sell lenses? Do you sell sunglasses? Do you provide services of ophthalmology? It is important to convey your business through your logo so that the customer knows who you are at the first glance itself. Make sure to put a small tagline about yourself into the logo, clearly earmarking your business. If not, then ensure that your logo has a good image or name that helps to convey the idea of your business.
Having the perfect lens and optic logo can be tricky as there are so many such logos out there. Nonetheless, bear in mind that maybe hiring a professional logo designer can help you ease the process of picking the best logo for your business.
Always keep in mind that a service providing lens and optic products is very important to people and people need to trust the service – so have a logo that gives them that reassurance of a great product that will help their eyes feel better.
Get the best logo for Lens & Optics Business today!! Forget Waiting! Get Your Logo
Ditch spending time trying to make your own logo design online, trust the best – LogoDesignTeam.
We're super fast, affordable and powered by the best logo designers in our creatively blessed team.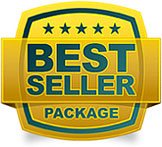 8 Original & Unique Designs
8 Logo Designers Will Work
48 hrs Turnaround Time
Unlimited Revisions
2 Redraws
Full Copyright Ownership