Web design and hosting is a very up and coming and popular service - considering most people these days make use of the internet to advertise themselves as well as their brands. Website designs and hosting services provide technological solutions for people to launch their websites, domains, and also enables them to undertake online marketing. In a nutshell, these are e-commerce related services that enable people to connect with the world and helps the world get to know them better.
Creating the perfect logo for a web design and hosting service can be a bit of a task - but you need to get it perfect because not only will thousands and thousands of people be looking at it, but people will use your logo to judge your web design and hosting brand / service.
Renowned web design and hosting services such as godaddy, domain names website etc. all have catchy logos - by this we mean, they have logos that are interesting and have made an impression on the customer. Since this is an offbeat field, you can be as creative with the logo as you want - make it fun and fresh, make it exciting and make it something your customers are bound to remember you by. Here are a few tips to creating the best logo for your web designing and hosting service -
Ditch boring: Boring logos do not appeal to people - fun logos do. As a web design and hosting service, it is your job to help people understand that the service you provide will help them spread their wings across the internet. Use ideas and be creative in designing a logo that helps them understand your business with ease, and make it interesting enough for them to pick your service over that of other players in the market.
Be professional but funky: You don't want to lose out on your professionalism by creating a logo that is too abstract - so make sure to have a smart looking logo, which at the same time is interesting for a customer to give a second glance.
Get a perfect logo for your Web Design & Hosting Service!! Get Your Logo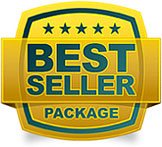 8 Original & Unique Designs
8 Logo Designers Will Work
48 hrs Turnaround Time
Unlimited Revisions
2 Redraws
Full Copyright Ownership