How your corporate themed logo can successfully create a permanent impact
Logos are the visualistic symbols of any trading brand. A good logo will always encapsulate the audience's identity and create a sense of familiarity and trust in the minds of the audience. As a trader, you may be starting a new business, or have been thinking of revamping your current branding picture of corporate branding. Therefore, it is important that you take into consideration the following points before creating a corporate logo for your business:
1. Appropriate
Since the logo is based on the theme of corporate branding, therefore, you must make it a point to implement the formal elements into it. Also, try to be consistent with the visual attributes, which psychologically conveys the message of the company's authenticity and credibility. In this scenario, the choice of the correct symbols is fundamental to avoid any disconnection with the audience.
2. Minimalism
Too much crammed up logo will end up being confusing as well as cluttered, especially when it is used in smaller fonts. The usages of photograph or imageries are strictly prohibited as they are immensely irrelevant with the growth and development of the business. It is wise to stick to a single, simple shape or symbol of maximum clarity as well as longevity
3. Keeping it clear and lucid
Never compromise with the clarity of the corporate logo of your company by applying special effects like bevelling, shadowing. You may not understand, but these attributes can cluster a lot on to your corporate imaging by reducing the effectiveness of the brand.
4. Make it Multipurpose
Remember one thing very clearly; your corporate logo will be up in various mediums of advertisement. Therefore, create it in such a way that no matter in which size it is printed in, the quality of the visibility remains unaffected and unhindered. Your corporate logo on the card must have the same effect when it is showcased on to a giant billboard of glow sign.
5. Protection of brand
You and your designing team have burnt the midnight oil in the creation of the corporate logo. You must give your logo a right amount of protection by writing up certain guidelines for the write up that will instruct your staff, affiliates and even the media on how to make use of your logo conforming to your company's branding protocols.
5. Colours
Colours in corporate branding play as the most important factor for the success as well as the failure of the company. Bright shades of orange and yellow signify fun, enthusiasm, and energy, whereas monochromatic colors speak for trust, purity, power, confidence, and strength.
Your Corporate logo will be up in various mediums of advertisement. Get Your Logo
Team up with excellent logo designers that can help you design the perfect logo for a dating or matchmaking website and use the time on your business instead.
Ditch spending time trying to make your own logo design online, trust the best – LogoDesignTeam.
We're super fast, affordable and powered by the best logo designers in our creatively blessed team.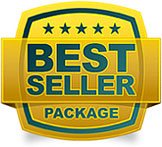 8 Original & Unique Designs
8 Logo Designers Will Work
48 hrs Turnaround Time
Unlimited Revisions
2 Redraws
Full Copyright Ownership