Biotechnology may sound like a tricky field but biotech companies and startups are on the rise across sectors. People are into healthy products and biotech companies aim to harness cellular and biomolecular processes to develop technologies that are useful. But before delving into the science, even biotech companies have to give a thought to their marketing strategies to set themselves apart from the competition in the market. A good logo is what helps a biotech company / startup to be different. Biotech companies have simple logos that depict the ideas mentioned above – nature, biological processes etc.
A good biotech logo helps customers to understand the business. Here are some tips on crafting the best logo for your biotech business -
Be Simple: Simplicity is key for any logo – especially when it comes to the biotech field. Simple logos help the customer remember the logo better and help him point it out even in a crowd of logos. A simple logo for a biotech company also helps to retain focus on the business associated with the logo.
Nature is your friend: Most biotech companies have adopted leafy greens and natural icons for depicting their brand – learn from successful companies and you may opt for using hues of a green colour scheme somewhere in your logo to give a reference to your company being offset of nature and biological processes.
Unique Logo: It is important to have a unique logo – something that is not similar to what other players in the market are offering. After all, you do want your business to stand out from the rest of the market, and do not want a consumer to confuse your business with another business. A unique logo sets you apart and gives you an edge over other businesses.
Depict your business: A logo is best used to help the customer understand your business first hand and goes a long way in giving the customer a good impression about the business. Use your logo to express your business values, motto, tagline or even what products and service you are engaged in offering. Use your logo to convey your business in an easy yet intelligent manner.
Clever use of Fonts: Fonts are very helpful in making a beautiful logo – choosing the right font is also an art, something a logo designer is best at. The right font can make your logo stand out and make it look iconic.
Get the best logo for Biotechnology!! Get the Design you want to stand ahead! Get Your Logo
Don't waste time on your logo – use that time on your business instead.
Ditch spending time trying to make your logo design online, trust the best – LogoDesignTeam.
We're super fast, affordable and powered by the best logo designers in our creatively blessed team.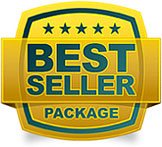 8 Original & Unique Designs
8 Logo Designers Will Work
48 hrs Turnaround Time
Unlimited Revisions
2 Redraws
Full Copyright Ownership