Staffing and recruiting services are a very important job and aspect for any company or firm. Staffing means ensuring that the right people have been hired for the job, and recruiting involves recruiting people best for every level of the company. However, since most companies do not have time to undertake this process themselves, they engage in the services of other companies that provide primarily these services.
These days, more and more staffing and recruiting companies are on the rise, and thus, to be a cut above the rest, you need to ensure that as a staffing and recruiting service, your logo is top notch and attracts the best of companies to you. You need to make sure that companies come to you and engage you for their staffing and recruiting needs - how can you do that? By designing the perfect logo, to begin with.
It is true when they say that first impressions matter a lot, and that is why we have put together a few ideas for you to come up with the best staffing and recruiting logo for your service -
The Perfect Font: Having the perfect font can be quite a daunting task - there are so many fonts to choose from out there, that it can leave you completely befuddled. But don't worry, this is where you can hire a professional logo designer to even help you. Nonetheless, it is important to have the perfect font for your company because the font makes the entire logo tick in the minds of potential customers.
The Perfect Image: Having the perfect image on your logo means having an image that depicts your business to the outside world. Thus, for a staffing and recruiting business, having an image of garden tools on the logo will obviously throw the customers off base. It is essential to have a perfectly suited image that best describes your business, on your logo.
The Perfect Placement: Just by having the perfect font and image, if you think your job is done, you are mistaken. The perfect logo also entails being perfectly placed - on social media, the company website, print advertisements etc. In order to ensure that you have the perfect placement, also ensure that you have the perfect size and colors on your logo, so that the logo looks good no matter where it has been placed.
Get the perfect logo on Staffing & Recruiting today!! Stop Waiting and Act Now! Get Your Logo
Don't waste time on your logo – use that time on your business instead.
Ditch spending time trying to make your logo design online, trust the best – LogoDesignTeam.
We're super fast, affordable and powered by the best logo designers in our creatively blessed team.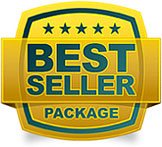 8 Original & Unique Designs
8 Logo Designers Will Work
48 hrs Turnaround Time
Unlimited Revisions
2 Redraws
Full Copyright Ownership