Before creating a logo, we always need to understand the fact that the logo is the face of your company and people identify your business from your logo. Acting and modeling industry is all about following the latest trends. Therefore, your logo should always depict the latest trends and styles, but at the same time they should also show the services your firm is offering.
Creating a logo for an acting and modeling agency can be a difficult task. Here are some tips from our experts to help you create the best logo for your acting and modeling agency:
The logo should show your specialty: Acting and modeling agencies depend a lot on the appearances; therefore the logo of such an industry should be once which is not only bold and beautiful, but it should also look unique when compared to the competitors. Since this industry is fiercely competitive one has to ensure that the logo should show what your agency specializes in.
Your logo should not be very complex: Even though the acting and modeling industry is all about following the latest trends and making your company look unique. But, if your logo is too complex and is cluttered with designs and graphics, the customer can get confused between your logo and that of your competitors. At the same time, the customer may not be able to understand the message your logo is trying to convey. So, one should not go overboard with their logo and should create a simple logo which is easily recognizable.
Colors should be used effectively: In this industry, the colors play a fundamental role in determining the factors by which the customer buys your product. Therefore the colors should be selected in such a way that it directly hits the target audience. The color chosen should be such that it makes a subconscious statement about the line you are promoting.
Creating a logo which looks good everywhere: Your logo, once created will be used in many places. Therefore, it should be made such that it looks good anywhere it is used, be it a small card or a huge banner. The images and fonts used should be easily readable no matter what the size of your logo is.
Get the best logo for your acting and modeling agency today!! Get Your Logo
Want the Best and Simplest Way Out?
Ditch spending time trying to make your logo design online, trust the best – LogoDesignTeam.
We're super fast, affordable and powered by the best logo designers in our creatively blessed team.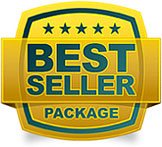 8 Original & Unique Designs
8 Logo Designers Will Work
48 hrs Turnaround Time
Unlimited Revisions
2 Redraws
Full Copyright Ownership