Furniture and fixture stores are taking the world by a storm these days – most people are constantly moving homes and are in the need for good furniture. These days, it is more expensive to move the furniture around from house to house, so people prefer investing in new furniture rather than use their old ones.
Furniture and fixture stores have also become very trendy of late – gone are the days that people use boring old furniture in their homes. Furniture is used to make a plain space quirky and attractive, and helps people feel at home. As a furniture store, your logo must be both attractive and easily identifiable. We have put together a few useful tips for having a great logo for a furniture and fixtures business as follows –
Attractive and interesting font: As a furniture store you can have as attractive a font as possible; play around with the typography, include images of furniture into your font or have an interesting font that depicts what you sell. All these factors will help to attract a client towards picking your visiting card or brochure over that of others.
Identifiable business: You need to zone in on the kind of furniture that you sell and accordingly add that to your logo. For example, do you only engage in selling different kinds of chairs? Then perhaps add a design of a chair to your logo. Do you only sell antique furniture? Incorporate that aspect into your logo. Remember, whatever your business is, it should be on the logo so that the customer can easily identify with you on the first glance itself.
Colors: Choose the perfect color scheme to add to your logo. Keep in mind that as a furniture store, you would be engaged in selling furniture that may be antiques or modern furniture ranging from a variety of bases such as wood, teak, steel etc. You could incorporate this aspect into your logo to help your customer identify better with you, with the help of colors. If you have a brown woody color, then the customer will better understand your product to be simple wood based furniture; if you have a regal gold or black color scheme, you may be identified as selling antique furniture; if your color scheme is black and silver, you may be classified as a seller of steel based furniture. It is important thus to pick the best colors that suit your business to the T.
Get the best logo for your Furniture & Fixture Business today and start selling!! Get Your Logo
Ditch spending time trying to make your own logo design online, trust the best – LogoDesignTeam.
We're super fast, affordable and powered by the best logo designers in our creatively blessed team.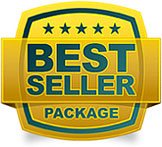 8 Original & Unique Designs
8 Logo Designers Will Work
48 hrs Turnaround Time
Unlimited Revisions
2 Redraws
Full Copyright Ownership