Even horror logo designing can attract followers for your business...Here's how...
Are you a trader dealing in Halloween goods? Are you an event manager arranging for events based on various spooky themes? Are you a trader dealing in the specialized costumes to be worn during dark and spooky themed parties? Are you thinking about opening an institute teaching people about the subject of occult sciences? If all of your answers result into a huge yes, then you have arrived at the right place. This written piece will deliver the important attributes of how you can uplift your business of dealing with horror goods or arranging events or even occult science based camps. The only thing that can provide an impetus to your economic initiative of something deep, dark, informative and fun is a great logo. Now, you must be thinking as to how you can actually attract the eyes of the potential customers, clients and even students to your undertaking. The answer lies below
The must follow attributes of creating a horror logo for your unusual line of business

1. Make use of the clichéd yet limited imageries wisely
As a trader, no matter what you are investing your capital in, it is important that you spread the word of your business' existence with a properly structure design of the brand. It is an obvious thing that if your business is about dealing the Halloween specialized stuff, then a plain old colourful text with sweet sunshine imageries around it is not going to work. At this juncture, the use of horror imageries in the form of bats, spiders, witches, pumpkin faces, headless people, skeletons come in extremely handy. Yes, all of these are extremely clichéd and common, but, since the option of significance of horror is limited to all of these, therefore, it is important that people make use of these imageries wise to create a great logo for their undertaking.

2. Collaborate the imageries with designer fonts and texts in spooky ways
A severed hand can be the background image of your logo, or you can also create writing fonts inspired from the Ouija boards, scratched lines of the witches' nails, blood drops and even spider webs. Take one or take all, the choice of creating a good logo is yours. It must be your genuine idea. It is simply not fruitful to take inspiration from any other brand logo; but you can always look up to the examples of your competitors in the market for any idea.

Always remember...

Using of image textures like blood, monster skin, fluorescent green slime, spider webs and even abandoned houses can bring out the spookiness in your logo. No matter how clichéd they are, always ensure that your logo designer is making good use of these quintessential horror imageries for your business brand. If you are opening an occult science imparting institute, then, treat the logo just like the ones that are used in other educational institutions. Here you really do not have to be scary or spooky to catch the eyes for your student clients.
Trader in Halloween goods or manage horror themed parties? Contact us Now! Get Your Logo
Team up with excellent logo designers that can help you design the perfect logo for a dating or matchmaking website and use the time on your business instead.
Ditch spending time trying to make your own logo design online, trust the best – LogoDesignTeam.
We're super fast, affordable and powered by the best logo designers in our creatively blessed team.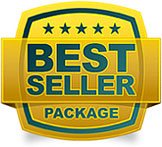 8 Original & Unique Designs
8 Logo Designers Will Work
48 hrs Turnaround Time
Unlimited Revisions
2 Redraws
Full Copyright Ownership