Golf is an interesting and sophisticated sport that caters to a select class of people. Golf courses however, may be designed for beginners and professionals alike.
A logo for a golf course needs to be interesting as well as portray an image of the sport – while being unique. It needs to have a fun element so as to attract the required demographic to the course.
Here are a few tips to make a jazzy and sophisticated logo for a golf course –
Unique and creative: There are thousands of golf courses out there – so what sets your golf course apart? Answering this question will bring you one step closer to making a unique logo. Make sure that your golf course logo is different from all the other logos in the market – you can do this by hiring a professional logo designer who will help you to create a unique logo different from what the market already has.
Depicts the perfect image: A logo made for a golf course should ideally give the customer a clear picture of the golf course. You could choose colors such as green and white in your logo; you could use a picture of someone playing the sport; a picture of the golf equipment etc. These are ideas to help you get started, but you can choose any shape or color to best describe your golf course. Some practical questions to answer are – who is the golf course meant for? Who are the primary customers that you wish to attract? You can use answers to these questions to depict the perfect image of your golf course.
Simple and professional or creative and quirky? Your golf course could be meant for a more senior demographic – in that case, you must use fonts and colors to attract that age group. In case the golf course is a miniature one meant for all ages and people, you can use colors accordingly to make your logo. Make sure you zone in on whether the logo is required to look professional, for a slightly upmarket crowd, or is meant for all ages for some pure leisurely fun.
Get the best logo for Golf Courses today!! Hurry Today! It's Now or Never! Get Your Logo
Ditch spending time trying to make your own logo design online, trust the best – LogoDesignTeam.
We're super fast, affordable and powered by the best logo designers in our creatively blessed team.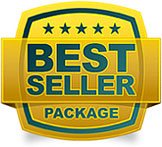 8 Original & Unique Designs
8 Logo Designers Will Work
48 hrs Turnaround Time
Unlimited Revisions
2 Redraws
Full Copyright Ownership