Fashion and clothing are a huge part of our lives – the way we dress defines us and attracts others towards us. Much the same way, when a brand is clothed, it attracts potential consumers to it. Clothing a brand and giving it brand recognition equals providing it with a good logo.
Successful logos in the fashion business have always been the ones that are simple and relatable – yet attractive in a unique way. As a seller, you need to have the best logo design that gives your potential customer a great impression about your brand.
How does one ensure having the right brand logo for a fashion or boutique business?
Tell a story: Make sure that your logo tells the right story and gives a clear picture of your brand. As part of the fashion business, your logo needs to convey a sense of magnetism to the potential consumer. Most boutiques and fashion businesses are named after their designers – if that is the case with your brand, then ensure that your name or initials are highlighted in a creative manner. This goes a long way in not only making a statement, but also advertising.
Colours and shapes: It is important to pick the right colour, shape and font on your logo – this goes a long way in giving the consumer an assurance of your quality. If your logo lacks luster, then the consumer is bound to wane interest.
Simplicity is key: Most globally renowned fashion brands and boutiques have simple logos – the name of the designer or an icon that easily depicts the brand. Cut out the 'noise' on your logo by depicting a clear picture of your business.
Gift wrap: Just as wrapping a gift beautifully is important, wrapping your logo up is crucial and key to the success of your fashion / boutique business. A fashion brand or a boutique must use its logo to attract people to its apparel and clothing.
Font is everything: Logos may not necessarily have an icon – they may only have the name of the boutique or fashion brand. The font becomes an integral part of such a logo. Keep in mind how logos those belonging to Ray-Ban, Gucci, Zara, Rolex all have simple but defining fonts.
Don't be a copycat: It is difficult to come up with a unique solution for your fashion brand or boutique in terms of its logo – it may seem like every great font or icon has already been usurped by brands worldwide, but that is where expert logo houses step in. Specialists can help you with design options tailormade for a fashion / boutique brand that are not deceptively similar to other designs in the market.
Next Step?
Don't waste time on building a logo from scratch – remember just as it is your job as a fashion brand / boutique to clothe people, it becomes the pleasure of a logo designer to clothe your brand.
Get your logo design on Fashion!! Hurry now and stand ahead of your peers! Get Your Logo
Don't waste time on your logo – use that time on your business instead.
Ditch spending time trying to make your logo design online, trust the best – LogoDesignTeam.
We're super fast, affordable and powered by the best logo designers in our creatively blessed team.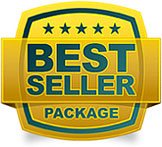 8 Original & Unique Designs
8 Logo Designers Will Work
48 hrs Turnaround Time
Unlimited Revisions
2 Redraws
Full Copyright Ownership