Appeasing and appealing to the women of modern era with feminine styled logos
Women all around the world are considered to be an essential part of the trading economy. Nearly half o the business products are targeted towards the spreading of the brand name and its appeal to the ladies out there. So, at this juncture, therefore, you can jolly well understand the importance of prioritising the requirement of a feminine themed logo for your business that deals in goods and services, provided to the ladies in the form of spas, salons, flower shops, jewellery stores, boutiques etc.; and not only the goods and services, you can also create logos to attract the female crowd for any event that involves their active participation.
So what you must consider while creating a feminine themed logo to attract the ladies
Creation of a feminine themed logo is not a child's play. You will have to think a lot while creating or choosing one for your event or selling something to them. In this case, it is worthy of mentioning of this universal fact that convincing a lady is one of the hardest jobs in any aspect of life, and when it comes to attracting them to any brand, you just have to choose the correct elements of feminity rather than following the pre-created templates.
Here is a list of what you must implement and what you must not for your feminine inspired brand logo

The feminine colours of pink, purple, red and other bright colours
Feminity is symbolized by pink. If you want to know about other colours, then you can take help of the numerous shades of blue, purple, yellow, red etc. All of these in brighter shades are actually loved by the women and appeal to them immensely. Make sure you make use of these rich colours wisely as well as attractively to catch the attention of your potential female clients and customers, all around the world
Make use of the feminine motifs in an enriching way
Motifs like flowers, female silhouettes, derby hats, wine bottles, wine glass, diamonds, gowns, perfumes, flower bouquets and even stiletto sandals carry immense significance of feminity along with them. It is with all of these essentials, that women can identify their very own existence, and if you can make use of these wisely in your brand logo, then you will successfully be able to gather quite a good number of clients for your business.
Not only the females, also attract their masculine counterparts as well
It is easy to gift a woman with so many of the goodies to be looked for into the market. Therefore, create your feminine themed logo for any event or goods in such a way, that even a man can put his faith onto the logo and purchase your service to gift his beloved lady.
Get your own customized Feminine themed logo for your business. Grab now! Get Your Logo
Team up with excellent logo designers that can help you design the perfect logo for a dating or matchmaking website and use the time on your business instead.
Ditch spending time trying to make your own logo design online, trust the best – LogoDesignTeam.
We're super fast, affordable and powered by the best logo designers in our creatively blessed team.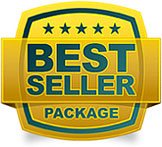 8 Original & Unique Designs
8 Logo Designers Will Work
48 hrs Turnaround Time
Unlimited Revisions
2 Redraws
Full Copyright Ownership