While creating a political logo, one needs to understand that the logo should leave the correct message about the services and purpose of the said political party. A political logo should always send a positive signal to the audience which enhances the trust they have in the political party. The face of the party, i.e., the logo plays a crucial role in defining the values the party stands for, and therefore it is essential to create a perfect political logo that conveys the right message to the viewer.
Here are some tips from our experts to help you design the best political logo:
Using powerful symbols: It is often seen that a political logo usually contains symbols like a bird or a flower. They use symbols which are the public is familiar with. Therefore, from all this, we can understand that symbols should be such that they leave a lasting impact on the public and they remember your party simply by remembering your logo.
Selecting the right colors: The color used in your logo should clearly define the values your political party stands for. Designers of a political logo often use the national colors of their country. Here are some professional tips to understand the color psychology of the public better.
Using the correct fonts: Not only the images and the color but the fonts used are equally important in the political logo. In a political logo, the text message is often used as it is seen as a sign of elegance and innovation. Serif and San-serif typography as often used as they symbolize stability and tradition.
Get the best logo for your Political Party today!! The Wait is Over! Get Your Logo
Want the Best and Simplest Way Out?
Ditch spending time trying to make your logo design online, trust the best – LogoDesignTeam.
We're super fast, affordable and powered by the best logo designers in our creatively blessed team.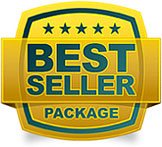 8 Original & Unique Designs
8 Logo Designers Will Work
48 hrs Turnaround Time
Unlimited Revisions
2 Redraws
Full Copyright Ownership