Things you must keep in mind for designing or choosing a technological logo
Your business might revolve around any aspect of the vast world of the tech-trading; for example: an independent IT firm, an IT recruiting firm, Software designing and device manufacturing firm, technological events and camps. No matter what you deal with or what your professional duties revolve around; if you are in need of a logo, then you have arrived at the right place. This logo informative is different from all other write-ups, techniques, tips and facts that have successfully confused you about the otherwise uncomplicated concept of technical or hi-tech logo designing.
The most important factors of consideration while designing a hi-tech logo for your next undertaking

1. Be modest with your technical logo design
Create the logo in a simplistic design. In fact, this piece of designing advice is a crucial one and is also true in the process of creating each and every technological logos for the vast technological industry of the world. Whether you own a computer hardware company, or a software company, whether you are an IT recruitment firm or an IT even manager, it is important to sick to the basic idea of crisp imageries. Just refrain yourself from going with the coded or integrated calculative formulas to design a technological logo, beyond the understanding of even a layman. Give your audience the space to connect with your brand.
2. Check on to your neighbours and competitors
Checking with the logo of your pre-existing competitors of the business is a novel idea. Never ever underestimate or even understate the basic idea of originally created logo, but it is not possible for every designer to come up with one quickly. So, at this juncture, checking in with the logos of the popular technological giants of the economy is considered to be an extremely wise step for the designers. Consider the basic colours used, shape of the illustrations, texts and icons, and symbols of the companies or event managers or even clubs and try to structure out your logo different from them, yet equally appealing to the mass.
Pair your easily transferrable logo with well-strategized advertising
Your logo will only be effective when it is paired with a proper amount of advertisement that will carry its imagery. Today, media plays a huge role in spreading the word or even the picture (or logo) of an, even by breaking the geographical barriers of the world. A sound strategy of pairing the logo in each and every medium of advertisement will be fruitful for your business, even if it is printed in the colourless form. The people will read, see, hear and even talk about your brand gradually, thanks to the sound marketing strategy and attractiveness of your eye-catching logo. Therefore, make sure that your logo is easily transferrable to any form of media of advertisement.
Your hi-tech business needs hi-tech logos. Get customized hi-tech logo Now!. Get Your Logo
Team up with excellent logo designers that can help you design the perfect logo for a dating or matchmaking website and use the time on your business instead.
Ditch spending time trying to make your own logo design online, trust the best – LogoDesignTeam.
We're super fast, affordable and powered by the best logo designers in our creatively blessed team.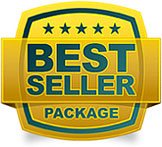 8 Original & Unique Designs
8 Logo Designers Will Work
48 hrs Turnaround Time
Unlimited Revisions
2 Redraws
Full Copyright Ownership