Bot themed logo design will give your tech company a new brand acquaintance
The mighty internet is perhaps the most successful and useful inventions of the human kind of modern era.
This communicative platform not only establishes an unhindered path of communication between two internet supported platforms, but the revolution has helped the people experience the advanced and ever-evolving facet of technology.
And it is this advent of the technology that thousands and hundreds of technical companies are gradually emerging in the global scene.
We have all come across the term of Artificial Intelligence. What does this term exactly mean? The term is synonymous to the human created or programmed 'intelligent beings' that assist the former in numerous chores of the different field.
Smartphones are the best example of AI that is used by the people as assistants for the daily life.
So, how precisely can you identify an AI Company or a robotics company among the several others in the market? The answer is extremely clear, a Robot Themed Logo or a Bot Logo.
It is essential for a tech-based company to get a bot themed logo done for its brand because people will immediately be able to identify the goods and services offered by them.
A robot theme logo will unmistakably attract the attention of the onlookers, which is the job of any logo. You may deal in mobile phones, software, or even provide internet or technical back up to your customers.
The robot in your logo will be speaking of your effectivity as well as the efficiency of your brand, in your job.
So, from where can you get the best Robot themed logo designed for your company?
Meet our expert team at the Logo Design Team. We take pride in our pool of designers' unmatched expertise and creativity.
The designers of the Logo Design Team work hard and also play harder with their unique concepts and ideas with which, they create the perfect logos for the clients. In fact, they will keep working until the satisfaction is attained by the client and the designers as well.
The unparalleled dedication and stupendous hard work of the designers of the Logo Design Team are defined by one motto, delivering the best results.
Logo Design Team's focus on commitment has empowered them to achieve a place among the top logo designing firms of the world.
Have a look at our portfolios and learn more about our achievements and client record in the vast world of creative designing.
Get the best Bot themed logo for your company today! Get Your Logo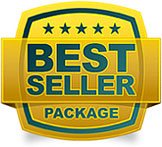 8 Original & Unique Designs
8 Logo Designers Will Work
48 hrs Turnaround Time
Unlimited Revisions
2 Redraws
Full Copyright Ownership