It may be tricky to find the perfect logo design for a diagnostic and medical clinic. But before you make your logo, ask yourself a few questions such as –
Where does your business stand in the medical field?
Are you reliable and assure your customers with the best service?
Are you able to satisfy the needs of your customers / patients?
Do you want your customers / patients to keep coming back for availing services?
Now use all the answers to these questions as a point of reference for incorporating into your logo!
Here are some more useful tips on creating a logo design for a diagnostic and medical clinic –
Keep it Simple: A diagnostic and medical clinic logo needs to assure its patients of the best, reliable and affordable healthcare services. You may use icons that depict health and emote feelings of care and affection – after all a patient wants to feel assured and dependent on a diagnostic and medical clinic; he wants to be satisfied of the care he is going to receive and whether that is value for the huge amount of money he will be investing in his healthcare. Customers get all these ideas from a simple logo – something that is easy to relate to, yet classy.
Use Easy to Read Typeface: Since you are designing a logo for a diagnostic and medical clinic, understand that your demographic could range from young to old people alike. In such a scenario, you need to ensure that your logo has easy to read characters and typography and is not very complicated for people in general to understand.
Colour Psychology: Colour psychology goes a long way in attracting the right demographic to your brand and keeping them engaged. Imagine if you had a logo for a diagnostic and medical clinic which was black and purple in colour, would it send out the right message to your patients? While creating a logo for a diagnostic and medical clinic you need to use colours such as red, white, green as these are colours that transmit emotions and feeling of care and trust – something that any patient would be on the outlook for.
Get your logo for Diagnostic & Medical Clinic today!! The Wait Is Over Now! Get Your Logo
Logo designs for a diagnostic and medical clinic may not be easy to figure out – but with a team of excellent logo designers this job can become easy and quick!
Ditch spending time trying to make your own logo design online, trust the best – LogoDesignTeam.
We're super fast, affordable and powered by the best logo designers in our creatively blessed team.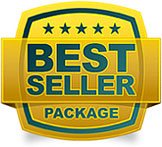 8 Original & Unique Designs
8 Logo Designers Will Work
48 hrs Turnaround Time
Unlimited Revisions
2 Redraws
Full Copyright Ownership