While designing the logo for airlines and aviation industry, many important aspects have to be considered and kept in mind. If the logo design needs to take flight, the models should be carefully compared with that of the competitors, and a proper review will lead to success.
Here are five tips by our experts which should be known before designing the best aviation logo:
Imagery: While creating the logos of this industry, it is necessary to ensure that the logo depicts the best possible representation of the business. An excellent and professional logo would be one that would highlight the exact purpose of the company. The logo should be such that it shows a touch of luxury while sending the message to the viewers.
Typography: The typography of the aviation logos should convey a message of safety, stability, and strength to its viewers and at the same time leave a sense of comfort. One should avoid script typography or anything bubbly and youthful and let the colors add the playful touch to the design. The font anchors should have a stable base, and one may also use serif typography which is used when a company has been providing reliable service its customers as it shows a sign of tradition and respectability.
Colors: The color psychology plays a pivotal role in determining the overall look and feel of the logo. Make sure the colors you chose generate a sense of trust keeping up with the professionalism needed in this industry.
Phrasing: Not all logos have tag lines, but if yours has one, make sure you consider the wording from all aspects. While making it catchy and adding a sense of humor you also have to ensure that it's professional and safe. While devising the tag line, you also have to provide the message conveyed by the tag line is similar to that of the logo design.
Considerations: While you try to find innovative ways to create your logo, you also have to ensure that the needs and wants of the customer are met, and he feels safe and secure. There is a fine line between taking a smooth and a rough flight, and you have to ensure a smooth delivery of message while creating a logo. The result should look good anywhere it is placed. While designing one must also keep in mind the size of the competition. We have to ensure that our logos are not too similar to our competitors as it might confuse our audience. A good logo is one which is simple and has distinct features.
Get the best logo for your Aviation Firm!! Grab'em before your Competitors do! Get Your Logo
Want the Best and Simplest Way Out?
Ditch spending time trying to make your logo design online, trust the best – LogoDesignTeam.
We're super fast, affordable and powered by the best logo designers in our creatively blessed team.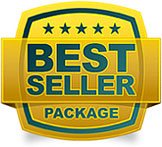 8 Original & Unique Designs
8 Logo Designers Will Work
48 hrs Turnaround Time
Unlimited Revisions
2 Redraws
Full Copyright Ownership