Creating the perfect logo for a computer networking business means really putting some thought into the logo - for the sole reason that since the business entails computer networking, it is bound to have a huge demographic as its target customers.
Therefore, at the outset, the perfect logo in such an event would be something that attracts the masses alike. The first step to making a great logo is understanding your own business – highlight the message that your business is trying to give to the clients and use that message to incorporate into your logo. Use the mission, vision and values of your business into the logo as well so that with a single glance, the client is able to understand who you are, what you do and what kind of services you provide.
Here are a few more tips to keep in mind while creating a logo for a computer networking business –
Relevant Icons: Make use of relevant icons in case you want to put images into your logo – think of successful computer networking businesses and how their logos work in the market. Icons that depict an idea of networking, and help the consumer understand the importance of digital networking shall result in making a smart logo.
Creative and Catchy: Ensure that you have a creative and catchy logo – something that catches the minds of a large amount of people as opposed to something that only attracts a small fraction of the population. Remember that computer networking is a business that anyone can make use of and incorporate into their business – that's the line of thought you should think on while creating your logo.
Fonts: Computer networking websites like Facebook have a unique font on their logo – even the iconic small case 'f' is something that any person in any part of the world can immediately relate to. You need to create a logo with a unique font that sets your business apart and helps people recognize your brand immediately, and with ease. Don't get lost in the crowd, make sure that your logo sets your business apart.
Get your logo for Computer Networking today!! Don't Miss the Chance! Get Your Logo
Engage a team of excellent logo designers so that you can spend time concentrating on your business instead!
Ditch spending time trying to make your own logo design online, trust the best – LogoDesignTeam.
We're super fast, affordable and powered by the best logo designers in our creatively blessed team.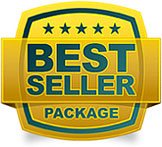 8 Original & Unique Designs
8 Logo Designers Will Work
48 hrs Turnaround Time
Unlimited Revisions
2 Redraws
Full Copyright Ownership