Coming up with the perfect logo for a motion pictures and film business is not just tricky, but is also a time-consuming process. The motion pictures and film business has a vast reach - so obviously you need to ensure that your logo is perfect as thousands and thousands of people are going to see it at the beginning of the movie. The logo is going to get imprinted in the minds of the people and set a tone for the rest of the movie - it sounds like a lot of pressure, and that is exactly what goes into making the perfect logo.
We have some ideas on how to create the perfect logo for your motion pictures and film business -
What's the name? When you think of motion pictures and film businesses, names like Paramount, 21st Century Fox, MGM all come to mind. Thinking about these brands itself gives you a clear picture of their logo. Paramount has a mountain with stars, while MGM has the lion. What has helped these logos become so famous with time? It is the fact that they are simple yet impressionable. Coming up with the perfect logo means having an association of the image with your name. The first thing to discuss, thus, is what is your brand's name, and how well can you connect that to a logo? The brand's name need not be something associated with a motion pictures and film business - it could be totally different (such as Paramount) but you need to make sure that whatever the name is, matches an image and helps the customer associate the business with the brand.
What's the business? The next question you need to answer is what is your business? Under the motion pictures and film umbrella as well, there are several branches of businesses - what do you engage with primarily? Use the answer to that question to add to your logo.
Refining the Logo: Refining the logo can be quite a task. You must make sure that your logo has the perfect font, size and colors so that when it is blown up on the big screen (in either color or in black and white), it looks good from all angles. The logo should not be too stretched, and should appear clearly on the screen, helping people immediately associate the brand with the business.
Lights. Camera. Logo! Get the perfect Motion Pictures and Film logo today!! Get Your Logo
Don't waste time on your logo – use that time on your business instead.
Ditch spending time trying to make your logo design online, trust the best – LogoDesignTeam.
We're super fast, affordable and powered by the best logo designers in our creatively blessed team.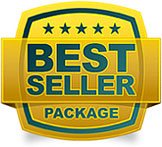 8 Original & Unique Designs
8 Logo Designers Will Work
48 hrs Turnaround Time
Unlimited Revisions
2 Redraws
Full Copyright Ownership