Logos for children's brands have two sets of audiences to cater to. One, being the parents who invest in the product or service, and the other being the children who the product is designed for. In order to be noticed and remembered, it is important to craft an identity for the brand. A good starting point is to invest in an attractive logo design. A good logo design attracts both groups and creates a good clientele.
Logo design is more than aesthetics. It is scientific and based on psychology to anchor your buyer's mind with the value propositions incorporated.
Here are some tips from our professional designers to craft the best kids logo:
Harness the power of colour psychology: Colours impact the human mind and develop and trigger an emotional connect. It is important to keep buyer psychology in mind when picking up the colours in your logo.
Exploit the power of symbols and shapes: Shapes are something that children relate to before letters and words. They're easy to define and impactful. Incorporating them in your logo is always a win for a kids logo.
Use good fonts: When it comes to children, the fonts are as important as the wording to strike the right emotional chords. Choosing the right font pre supposes some research and understanding of design psychology.
Get the perfect Kids logo today!! We are your One-Stop Shop for Kids Logos! Get Your Logo
Want the Best and Simplest Way Out?
Ditch spending time trying to make your own logo design online, trust the best – LogoDesignTeam.
We're super fast, affordable and powered by the best logo designers in our creatively blessed team.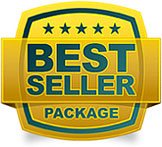 8 Original & Unique Designs
8 Logo Designers Will Work
48 hrs Turnaround Time
Unlimited Revisions
2 Redraws
Full Copyright Ownership