It is important to understand that photography includes a wide range of feelings and emotions. Therefore, the best photography logo should offer the perfect niche one serves and the emotions connected to that niche. Allow us to provide you with an understanding of how to use colors and typography for this industry.
Why do photography logos matter?
A good photography or videography logo should be one which should convey its messages in such a way that it taps the emotions of the audience. To establish and reinforce your brand using a logo, one should create a desire within the potential customers to satisfy their emotional response.
Here are some professional tips by our logo experts on how to use colors, images, and typography to design the best photography and videography logo:
Selection of typography: In a photography logo, the fonts should match with emotions of the customer. The fonts should be simple yet professional, clean and readable no matter what the content and typography are.
Selection of colors: Selection of colors is critical while designing a photography logo because color psychology plays an important role in conveying emotions to the customers.
Selection of images: The best image for photography or videography logo should contain one which is very personalized. Therefore, using pictures clicked by you may have a powerful impact. Images help to create a bond between you and your customer as the customers feel connected to it.
Incorporation of information: Your logo should be one where emotions meet facts. People tend to remember figures and statistics, however, if the logo is too cluttered by words and texts, the customers might find it difficult to understand the meaning.
Convey your Photography message through our tailor-made Logos. Get Your Logo
Want the Best and Simplest Way Out?
Ditch spending time trying to make your logo design online, trust the best – LogoDesignTeam.
We're super fast, affordable and powered by the best logo designers in our creatively blessed team.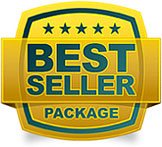 8 Original & Unique Designs
8 Logo Designers Will Work
48 hrs Turnaround Time
Unlimited Revisions
2 Redraws
Full Copyright Ownership