A printing and publishing business requires a lot of care and attention especially while designing its logo - printing and publishing is a field that is trying to make a return back to the foray as more and more consumers are taking to digital means to read. Coming up with imprints and helping a printing and publishing brand grow can be quite a task in our day and age.
In such a situation, it becomes very important for a printing and publishing business to have the perfect logo and attract the right amount and kind of people to it.
We have consolidated a few great ideas to keep in mind while designing the perfect logo for a printing and publishing business such as -
Books, Books, Books: The first thing that comes to anyone's mind while thinking of a printing and publishing business is a book. It is obvious that while designing your logo, you will try to incorporate a book somewhere into the design - but keep in mind that's what every other printing and publishing business does. In order to stand out from the crowd, you need to make sure that even if you do use a book as your image, you must do it creatively.
Scour the market: Research and market surveys never hurt anyone - while designing the perfect logo for your printing and publishing business, ensure that you ask around and understand the likes and dislikes of people. What attracts them to books? What attracts them towards the written print even in this digital age? Use those answers to your advantage and incorporate them into your logo to make it stand out and attract people. Don't use images that will not attract people, or images that will confuse people and deter them from understanding your brand.
Refine the logo: Creating and maintaining the perfect logo for your printing and publishing business can be tough - but it is vital to do so because the more you maintain and refine the logo, the more it will attract people and keep them engaged. Refining also means ensuring the logo looks good on all kinds of printed and unprinted material, the colors are perfect to the brand, the font and typeface match the brand well etc.
Coming up with the perfect logo for an outsourcing and offshoring brand may be a difficult task - but there are professional designers who can easily help you get this done in no time.
Get the perfect Printing & Publishing logo!! Dream Logo is Waiting for You! Get Your Logo
Don't waste time on your logo – use that time on your business instead.
Ditch spending time trying to make your logo design online, trust the best – LogoDesignTeam.
We're super fast, affordable and powered by the best logo designers in our creatively blessed team.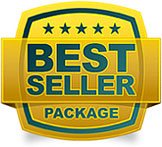 8 Original & Unique Designs
8 Logo Designers Will Work
48 hrs Turnaround Time
Unlimited Revisions
2 Redraws
Full Copyright Ownership