Animated flash logos will help you establish your brands for the big game.
Logos have become an integral part of all the brands or products. The logo is now the symbol for any company. It helps customers identify the brand and often serves as the "face" of the company.
In this case, it is important to mention that animated logos are gradually increasing the number of audience to its forte, kudos to the eye-catching animation or flash, that are aired widely on TV commercials, web animations, video productions and even on smartphones.
The animated flash logos are not mere representations of the brand or the product; instead, they appeal to the customers because of their dynamic narrative that stimulates visual appeal and taps inner emotions.
If a company is investing time & money in creating & promoting video contents, then they should opt for an animated version of their logo instead of only static logo.
3 Reasons to have an Animated Logo or Flash Logo:
Animated Logos Catch Viewers Attention
Animated Logos Grow Brand Awareness
Animated Logos Form Excellent Storytelling
Meet the experts at the Logo Design Team
Our expert designers at the Logo Design Team can design unique and creative animated logo designs customized according to the requirements of the clients.
Our experts can also create static logos along with 2D or 3D variation. So whatever your requirements are, make sure that you seek the help of the best, i.e., the Logo Design Team.
With their unique ideas and concepts of logo creation, Logo Design Team artists have achieved a top potion amidst the favorite Logo Designing Firms of the world.
Have a look at our records and testimonials and even the portfolio to get an idea about the hard work that we will put in making your brand a success.
Get the best Flash-animated logo for your company today! Get Your Logo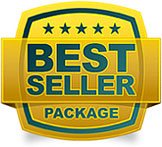 8 Original & Unique Designs
8 Logo Designers Will Work
48 hrs Turnaround Time
Unlimited Revisions
2 Redraws
Full Copyright Ownership