A wildlife and safari service is something exciting - when you think of a wildlife and safari business, you think of the thrills of nature, the adrenaline rush of seeing animals in their habitat, and interacting with the jungle. As a wildlife and safari brand, you need to emit exactly these vibes with your logo itself so that you can attract people towards the brand.
If your brand logo does not give out such exciting vibes, people will not feel inclined in engaging in your services, no matter how good or cost effective they may be. For coming up with the perfect logo for a wildlife and safari service, we have put together some great ideas to keep in mind such as the following -
Perfect Font and Image: Imagine a wildlife and safari service with a font that is all artsy and cursive, and has an image of people enjoying a meal - don't you think this doesn't depict the business at all? A wildlife and safari service needs to have an exciting logo, something that could have a picture of animals, jungles, trees etc. so that the customer takes one look at the logo and knows exactly what it is. Choosing the perfect font from a wide variety of fonts may be a time-consuming process, but is worth it when the logo comes out looking good.
Depict the Business: The logo should be able to tell the customer the story behind your brand - what makes you the best service, what sets you apart, and who you exactly are - are all representations that need to be made while designing the logo. Make sure that you design a logo with a thrilling vibe, giving off feelings of excitement. If you have a dull logo, remember the customer will not be attracted to your brand. You can even have a logo representing the various kinds of activities you are engaged in, or the services that you provide - maybe you rent jeeps, maybe you provide tours of the jungle - whatever it is, be sure to put it on the logo for the market to understand.
Let your logo roar! Get the perfect logo on Wildlife Safari today!! Contact Us! Get Your Logo
Don't waste time on your logo – use that time on your business instead.
Ditch spending time trying to make your logo design online, trust the best – LogoDesignTeam.
We're super fast, affordable and powered by the best logo designers in our creatively blessed team.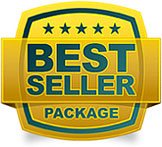 8 Original & Unique Designs
8 Logo Designers Will Work
48 hrs Turnaround Time
Unlimited Revisions
2 Redraws
Full Copyright Ownership