Creating an internet logo design proves to be very challenging for a designer as they have to create a logo which is trendy, yet not overused stands out yet not very cluttered.
Here are some professional design concepts by our customers to help you prepare the best internet logo design:
Key elements needed: An internet logo should be one which is unique, descriptive and is easily recognized by the customers. While creating the logo design, we always need to have a proper research on the competitor's design and make sure our logo is different and at the same time indicates the industry we belong to. One should always avoid using overused shapes, sizes, and colors which are used by the competitor.
Designing options: It is important to be aware of the trends that have been used before while creating an internet logo and have always been very successful. These include:
Badges and Buttons: These logos look like smartphone apps that super shiny and often appear to be glowing. These logos are rounded for a friendly and inviting appearance.
Speech Bubbles: The communication aspect of a logo is covered by a speech bubble.
Translucent and Overlapping: Since these designs appear to be three-dimensional, they have an intriguing effect of seeing through the objects, and give a high-tech look that works beautifully for the logo.
Unusual fonts: Old fonts like script and slab still work for creating a successful logo. However we have to ensure that they don't appear to be cheesy to any customer.
Flora and Fauna: Using a green logo coveys the message of an eco-friendly company and at the same time indicates growth and progress which leaves a good impact on the consumer.
Geometric Shapes: People tend to associate with innovative, creative and technical geometric shapes. Allow Logo Design Team to create a logo for you beyond shapes like rectangle and square.
Retro Looks: Using a retro design for your logo can often be successful however this must be left in the hand of the experts.
Compound Words in Contrasting Colours: Using a unique name for your business and highlighting the important words with different colors often lead to the creation of a successful logo.
Colour Psychology: While creating an internet logo, there has to be a proper balance between the colors used.
Get your logo for Internet & Cable Agency today!! Don't Delay Anymore! Get Your Logo
Want the Best and Simplest Way Out?
Ditch spending time trying to make your logo design online, trust the best – LogoDesignTeam.
We're super fast, affordable and powered by the best logo designers in our creatively blessed team.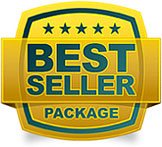 8 Original & Unique Designs
8 Logo Designers Will Work
48 hrs Turnaround Time
Unlimited Revisions
2 Redraws
Full Copyright Ownership