Creating a brand logo targeting the male audience is easy if you follow this
Ever considered a car commercial? The narrator of the commercial addresses the cars as machines, animals and other suck strong metaphors. Have you ever wondered why? The answer is psychologically easy and well explained. Men easily get attracted to those items, goods, services and even events which brag about how they can be utilized by the men to enhance their masculinity. Yes, it is easy to attract the focus of men if you can make your masculine themed brand logo speak for not for your business, but also about them.
What men actually look for in a logo of any business or event?
Areas of sports, grooming products, accessories for men, events of masculine participation and even gadgets and vehicles are the common places of interest that can grab the attention of the masculine mass of the globe very easily. If you are dealing in any of them, make sure you follow the points below:
The common imageries, colours and fonts that define masculinity at its best
Imageries of moustache, cars, heavy vehicle, technologically advanced devices, sports are some of the common motifs that you can easily make use of while making an appeal about your brand to the men. Men just love to witness what they aspire to be or own. If you can successfully influence them of your logo by making the clear, lucid and crisp utilization of thee common imageries, your half work is done in catching our eyes towards your brand.
It is easy to convince the en to put faith in your brand, provided that you place a proper proof in front of them through your brand logo. Now, obviously, if you are trying to sell an event to them through your logo on the tickets, you cannot make use of the details. In that case, create the logo in attractive fonts and colours which you will learn about in the next point.
The masculine fonts like straight, tall texts styles, with little to no drama appeal a lot to the men. For instance, take the logo of any sports channel or men's grooming products like ESPN and Davidoff. Also, along with the fonts, make use of the masculine shades in the form of blue, black, white, brown, army print etc. Speaking of prints, the camouflaging army prints, rugged linens and even coarse background can actually represent masculinity when it comes to attracting the eyes of the men.
Try and catch the attention of the ladies to your brand logo as well, for you never know, when a lady catches the glimpse of your brand and gifts her man the products and services of your business to her beloved man.
Grab the attention of the masculine mass very easily with our custom logos. Get Your Logo
Team up with excellent logo designers that can help you design the perfect logo for a dating or matchmaking website and use the time on your business instead.
Ditch spending time trying to make your own logo design online, trust the best – LogoDesignTeam.
We're super fast, affordable and powered by the best logo designers in our creatively blessed team.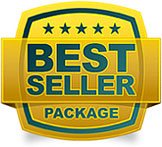 8 Original & Unique Designs
8 Logo Designers Will Work
48 hrs Turnaround Time
Unlimited Revisions
2 Redraws
Full Copyright Ownership