Finance company logos are clean, subtle with a boost of professionalism. A unique minimalistic style is what dominates logos in this industry.
The company logo is its public portrait even before it engages with any client. So it is important to brand and make the most of first impressions carefully.
A sound financial company logo reflects its relevant traits and skills using its perfectly crafted icons.
Here are some elements combined from the best finance company logos:
Create Feeling of Confidence: Bold logos convey a sense of confidence, while delicate designs invoke approachability. Keep it simple, memorable and representative of your company motto.
The colors, fonts, and typography chosen in our logo can play a role in reflecting trustworthiness, knowledge, reliability to your customers.
Example: If your company USP is that of speedy deliverables, angular designs can convey that as compared to round denoting approachability.
Craft a Unique Logo: It is important to make your logo stand out from that of your competitor and also convey the right message. One good way to achieve that is to make effective use of color psychology and choose colors that represent company values along with professionalism.
Leverage your best traits: Besides colors, typography and imagery are useful tools to show your business features in logo design. Unusual fonts, geometric shapes, an app like badges and icons are significant variations. It's a good idea to choose a design that looks good in color and monochrome as well. It is also important to ensure that the logo looks right across sizes based on its placement source.
Get the best logo for your Finance Firm today!! You can Bank upon our Logos! Get Your Logo
Want the Best and Simplest Way Out?
Ditch spending time trying to make your logo design online, trust the best – LogoDesignTeam.
We're super fast, affordable and powered by the best logo designers in our creatively blessed team.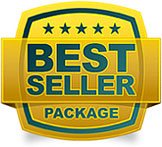 8 Original & Unique Designs
8 Logo Designers Will Work
48 hrs Turnaround Time
Unlimited Revisions
2 Redraws
Full Copyright Ownership