Expressive, imaginative and tenacious! You will need to have a grasp on each of these aspects to keep the Floral and Decor business flourishing. Each client is individual--be ready to wipe the slate clean for every single customer.
Floral and decor business is more of an art form; hence a creative designing is mandatory. Floral and decor Industry closely follow the fashion industry. As the times change, you will always see the trends vary.
For such critical venture, it would be a challenge to outperform if your Business is not supplemented with great Branding.
A great Branding starts with having a Great Logo. The importance of having a logo for Floral and Decor Business can never be undervalued. Having a professional looking, well-designed logo builds trust. Potential customers are more likely to do business with you if you have a well-designed logo.
Getting the perfect logo designed for Floral Business will require considering these outlooks:
The text part of your logo should be clear and easy to read at a distance, as it may appear on vehicle signage, building signage, posters or some other place where the logo is seen at a distance.
Be consistent with the usage of the logo. Big brands understand that if brands are inconsistent in the way their logo appears in different situations, this can be damaging to trust. So be consistent with how your logo is used.
Simple colors are Timeless. This is why the most powerful brands in the world usually stick to a simple palette of less than three main colors. They also use solid colors rather than gradients.
Forty percent of people better remember what they see than what they hear or read. So to have graphics associated with your business, and to keep those graphics consistent, make your logo which is easy to remember.
Get the best logo for your Floral and Decor Business today!! Hurry Now! Get Your Logo
Logo Design Team is a professional logo designer company which has been making it easy for businesses to stand out and to be visible, credible, and memorable by having the perfect logo.
We're super fast, affordable and powered by the best logo designers in our creatively blessed team.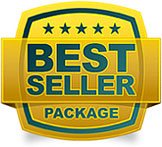 8 Original & Unique Designs
8 Logo Designers Will Work
48 hrs Turnaround Time
Unlimited Revisions
2 Redraws
Full Copyright Ownership