Having the perfect logo for a luxury goods and jewelry business can be a task – not just because there are so many such businesses out there, but also because a luxury goods and jewelry business emits a very elite and unique vibe, which needs to be clearly transmitted to the customer through the very logo itself.
Most luxury goods and jewelry businesses have names stemming from the first owner of the business; such as Rolex, Tata Tanishq etc. so they may not provide much scope for an associated image. However, these logos are bold and their fancy font helps customers world over recognize their value and worth just by looking at the name.
Don't you strive to design a logo that appeals to people's minds at large too? We have put together a few tips to come up with the perfect logo for your luxury goods and jewelry business as follows -
Design: Having a good design is key to having a good logo – a good design helps the customer remember your logo better. A good design also helps to attract a certain kind of customer to your logo and in turn, to your business. If you have a simple design, make sure it stands out; alternatively, if you have a very fancy design, ensure that it is simple and concise enough for the customer to understand it. Make sure your design suits your target demographic – what kind of luxury goods and jewelry items do you deal with and what kind of a consumer do you wish to attract? Answer those questions and then design your logo around these answers.
Fancy Font: A fancy font always helps a logo stand out – so make sure that for your luxury goods and jewelry business, you have a good looking fancy font that helps to define your logo to the outside world. Engaging a professional logo designer can be a boon in this regard – they would know what kind of fonts work and what don't; additionally, they will help your logo have a font that is not very common in the market, and can help your logo stand out.
Refine your Logo: Refining your logo to the last thread and making sure it looks good, neat and fancy is something every brand should do; you need to spend enough time on your logo to understand if the colors and the font go hand in hand with each other and attract the target demographic that you need to attract. So make sure you spend time trying to stitch up any loose ends.
Adorn your website like your Jewelleries. Get your perfect Jewellery logo Now!! Get Your Logo
Don't waste time on your logo – use that time on your business instead.
Ditch spending time trying to make your logo design online, trust the best – LogoDesignTeam.
We're super fast, affordable and powered by the best logo designers in our creatively blessed team.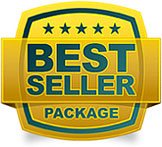 8 Original & Unique Designs
8 Logo Designers Will Work
48 hrs Turnaround Time
Unlimited Revisions
2 Redraws
Full Copyright Ownership