Owning a library and archives business is not something very popular today – the fact is most people prefer to read books online or on their digital devices. People seldom purchase physical copies of books, simply because they don't have the time anymore. So as a person owning a library business, the first thing you need to ensure is to attract a clientele – and the sure shot way of doing that is by having the perfect logo.
A good logo for a library and archives service would include the following -
Why Choose You? As a library, you are part of a long-forgotten business that needs to remind people why to choose you again – why should people choose going to a library over getting books delivered to their homes through online retailers or download books on their devices? Ensure that you create a need for your business through your very logo. Let people know through your logo why they should walk into your library. How can you do this? By having the perfect font and image on your logo. Use ideas based on where you are located, what your business is, who is your prospective customer to answer questions on how to design your logo.
Who Are You? Are you part of a government agency or are you an independent library? Do you provide any services apart from lending books? Do you permit people to come in and enjoy a cup of coffee while they read? All these questions will help you understand your own business and once you do that, you will be able to clearly depict the same onto your logo.
Cater to the Client What kind of books do you house? Do you house periodicals and journals meant for scholars? Or do you provide an easy read for any kind of a reader? Ensure that your logo makes a reference to the kind of customer you want to attract – whether it is general or a very specific clientele. Use professional and bold colors such as blacks and browns on your logo if you wish to emit a more serious image. Use fun colors such as greens and blues if you want to invite any kind of a reader.
Get the perfect logo for your Library!! Enough of Waiting for your Dream Logo! Get Your Logo
Don't waste time on your logo – use that time on your business instead.
Ditch spending time trying to make your logo design online, trust the best – LogoDesignTeam.
We're super fast, affordable and powered by the best logo designers in our creatively blessed team.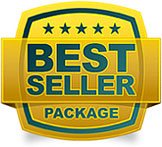 8 Original & Unique Designs
8 Logo Designers Will Work
48 hrs Turnaround Time
Unlimited Revisions
2 Redraws
Full Copyright Ownership