When you think of an oil and energy brand, what is the first thing that comes to mind? Clean resources, extracted from the earth, used to run some of the world's most complicated machines etc. An oil and energy brand is ancillary to so many industries that are dependent on its products.
Having an oil and energy business takes a lot of grit and discipline, so why not design a logo around the brand which emits the same values? We have put together some great insight on coming up with the best logo for an oil and energy business such as -
Clarity in the name: It is important to be clear with the name of your oil and energy business so that you can depict the same on the name of the logo. The name of the logo can be used to incorporate into the logo, either by way of its abbreviations or the entire name itself.
Clarity in the image: Mot oil and energy brands around the world have famous logos that enable people to recognize the brand on the first glance. You must make sure your brand has a good image that depicts its core values and gives people a sense of the business. Choose a professional image keeping in mind your customer base - which will mostly comprise large companies and large players in the market.
Play with colours: Choosing the right color for your brand can be a task - you may either leave this upto a professional logo designer or choose the colors yourself. But whatever you do, make sure the colors are right because this could cost you your logo itself. Colors such as orange, white, green have been used on some of the world's most famous oil and energy brands and they work because they are colors of the earth and signify the association of the brand with natural resources. Use such similar colors when designing your logo.
Get the perfect logo on Oil & Energy today!! Your Dream Custom Logo is here! Get Your Logo
Don't waste time on your logo – use that time on your business instead.
Ditch spending time trying to make your logo design online, trust the best – LogoDesignTeam.
We're super fast, affordable and powered by the best logo designers in our creatively blessed team.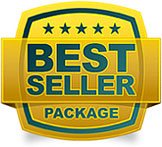 8 Original & Unique Designs
8 Logo Designers Will Work
48 hrs Turnaround Time
Unlimited Revisions
2 Redraws
Full Copyright Ownership