It might appear ironical, the whole exercise of branding a religious institution. However, it is a good idea to invest in a logo that represents the faith and inspires followers. A good church logo builds connect with the followers that benefit it as an institution.
Here are some tips from our team of logo professionals to design the best church logo:
Amplify identity with visual imagery: Choose appropriate visual representation to reflect your beliefs and core values. Some images such as a crucifix or menorah reveal your churches faith to the relevant worshippers. Other images could depict love, devotion, peace.
Careful selection of colors: Colour psychology manifests in different moods and messages conveyed. The emotions and significance targeted to be conveyed should be backed by the right color palette. Moreover, attention should be paid to the fact that the logo should be monochrome friendly as it is not always possible for the logo to be reproduced in colored format.
Use of Short Symbolic Text: Adding the relevant text sometimes gives a logo that edge of gravity. It could be the name of your church, or a tagline summarizing your church's principle. However, swear by the less is more mantra. View your logo across different sizes and ensure the aesthetic appeal isn't sacrificed with the text.
Choice of font: Choose fonts that complement the words you wish to convey. Some typefaces are good to reflect the rich tradition of the church, whereas some represent modernity. Avoid fonts that look amateurship. Popular picks are serif or sans serif typefaces.
Get the perfect Charity Church logo!! Start spreading Happiness and Love! Get Your Logo
Don't waste time on your logo – use that time on your business instead.
Ditch spending time trying to make your logo design online, trust the best – LogoDesignTeam.
We're super fast, affordable and powered by the best logo designers in our creatively blessed team.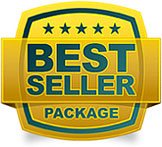 8 Original & Unique Designs
8 Logo Designers Will Work
48 hrs Turnaround Time
Unlimited Revisions
2 Redraws
Full Copyright Ownership