Consultation and counselling are businesses where you need to assure your client that you have their back – in other words there is a requirement to ensure that your client trusts you with confidential information in the hope that you can help them with their personal and professional matters – and that's exactly what the logo of a consultancy / counselling business should portray.
Consultation could be in the form of digital marketing consultation, social media consultation, or any other form of professional consultation. Counselling is when your client is seeking you out for help on these matters. It thus becomes important for your logo to display an image of trust.
We have put together some great tips to follow for creating a logo for a Consultation and counselling are business as follows –
Colour psychology: Like we said above, colours such as green and yellow display trust – so that's something you can use to play with the psychology of your customer with the help of your logo. You need to ensure that your customer is attracted to your logo and in turn, to your brand. In case your logo has an icon, make sure that the icon displays a message of trust. Remember to ask yourself, why should the client choose you over other companies?
Advertising and Marketing: Always remember that you need to use your logo on all forms of advertising and marketing – even social media marketing. Thus, it is important to have a logo that is all pervasive and looks good both small and in large sizes. Make sure that the icon on your logo does not get pixelated – additionally, make sure that even when the logo is in a black and white format, it is able to emit the message it is required to emit and it is able to attract the target demographic with ease.
Simplicity: It is important to be inventive while being simple with your logo. In this regard, it is better to hand over the logo making process to a team of expert logo designers. It is important to invest in the logo because it ultimately means you are investing in your brand. All in all, it is important to keep in mind why your company should be chosen over others, solely based on your logo. Thus, if your logo gives an image of trust in a simple yet innovative manner, it is bound to attract some heads.
Get your logo for consultation & counselling today!! Get Your Logo
Ditch spending time trying to make your own logo design online, trust the best – LogoDesignTeam.
We're super fast, affordable and powered by the best logo designers in our creatively blessed team.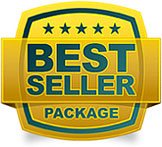 8 Original & Unique Designs
8 Logo Designers Will Work
48 hrs Turnaround Time
Unlimited Revisions
2 Redraws
Full Copyright Ownership