The logo is the first thing people remember about your business and it is not unusual to have an animal logo as your identification. A lot of time is invested while creating the perfect animal logo as it is used by the companies to show what they can offer in a single glance. While creating the best logo design, it should be noted that many aspects have to be considered while making a logo for a pet store, pet food supplier, groomer, pet shop or pet-oriented business.
Some expert tips by our professional logo designers to remember while crafting the best animal logo:
The logo should be easily identifiable: Simplicity is always the best solution to get the perfect logo. Any viewer should be able to identify your business easily just by looking at your logo. The rule of thumb for creating the best logo design is easy to follow- create a logo which is easily identifiable and memorable.
The logo should always be memorable: A customer does not invest much time in looking at your logo design so, a cluttered logo might not leave a lasting impression on the viewer. It should be one which brings an instant image in mind and delivers an immediate message.
The scale at which the logo is used: One should keep in mind that when a logo is being designed, it is used for multiple purposes. It might be used on printed ads, business stationary, billboards, small signs, business cards, etc. The logo designer should ensure that the animal logo looks good on every platform.
Color selection and Monochrome:
The relation between the logo and your business: While creating a logo it is very important to identify what sets you apart from all you competitors apart from others offering the same products or services to the society. The font and shapes within the logo speak volumes about what your animal business is about. Therefore, attributes like typography, images and different shapes and sizes should be used.
Get the best logo for your Animal/Pet Firm!! Best Custom Logo Design For You! Get Your Logo
Want the Best and Simplest Way Out?
Ditch spending time trying to make your logo design online, trust the best – LogoDesignTeam.
We're super fast, affordable and powered by the best logo designers in our creatively blessed team.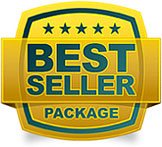 8 Original & Unique Designs
8 Logo Designers Will Work
48 hrs Turnaround Time
Unlimited Revisions
2 Redraws
Full Copyright Ownership