Now a days not only business firms, but schools, colleges, and other educational institutes are also competing to get the chance to educate the next generation. Therefore, a proper logo which gives its viewers an exact idea of what the institute can give is very necessary.
The role of your logo: The initial impression given to any parent or student gets derived from the logo design used by them. An efficient logo would play the role of defining the values followed by the Institute, what it stands for and how it would help the youth in the future. In future the students also get connected to the logo, and the bond continues for a long time. A logo also plays the role of defining the position of the school in the society. Hence, it is very important to select the correct logo.
Here are some tips by our experts on the contents of the best school logo:
Images used in the logo: It is important to understand that the traditional images like that of pen and pencils or the image of the owl have been used for so long, that it often makes you wonder what makes your institution different from the others. Therefore, to counter this problem, the designers create more customized logos with gives the viewer a brief idea about the said institution.
Colors reflecting the value of the institution: The choice of the color used can speak volumes about the institution.
The text used should be selected carefully: The text used by the logo company should be such that it matches with the visual representation of the logo design. This helps in creating awareness about your logo in the community. Another reason why text should be selected carefully is that these logo designs promote the history and make institution appear as more trustworthy.
Selecting the correct typography: Typographies are also very important in designing a logo. An interesting and powerful typography can also make it to the center to the logo. If it is used correctly, it can make the said logo set apart from all the other educational logos.
Get the best Educational Logo for your Institute today!! Wait no more! Get Your Logo
Want the Best and Simplest Way Out?
Ditch spending time trying to make your own logo design online, trust the best – LogoDesignTeam.
We're super fast, affordable and powered by the best logo designers in our creatively blessed team.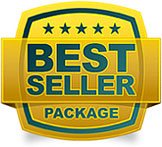 8 Original & Unique Designs
8 Logo Designers Will Work
48 hrs Turnaround Time
Unlimited Revisions
2 Redraws
Full Copyright Ownership