The groundwork you lay to operate your bar will always have an essential element which is designing the brand logo for bar or nightclub. The best nightclub logo design will make an early impact. What makes a well-designed Logo so critical for the success of the bar?
A logo is must for creating a brand image as it acts as a face and something solid to build a brand around. Sounds acceptable? Well yes, it is! Moreover, you have some pretty tough competition out there too. You're not just competing with the other bars these days. You're competing with every entertainment option from which your customers can choose.
Bundled with Entertainment, Music, Fun, Alcohol- all of that primarily comes to our mind when we think about Bar or Nightclub is "Celebration". A celebration isn't a product or service, it is an "emotion" and hence designing something related to it needs utmost care.
Every little detail needs to be taken very seriously before designing a logo for your brand. The logo design should exemplify your bar's concept. This would require a serious thought on understanding what the concept is about. Is it a "Sports bar? Discotheque? High energy? Low energy? Singles bar? Etc.
Some of the most crucial aspects that the logo makers worldwide consider before creating the best logo are:
Ensure that the logo defines the inner self of the brand-The reason of being is communicated with the Logo designed.
"To be specific is to be terrific"- a logo designed with this concept is a logo ideal for your brand. Knowing for whom you are designing for is of prime importance.
We always remember things that are different and which stand out. Try and be different from your rivals.
Less is more. Keep the logo "Simple". It's always better to cut all the cluttered elements from your Logo.
The size of the Logo should be adaptable to different needs. A well-sized logo can grow from very small to extra large and remain identifiable.
Get the best logo for your Bar or Nightclub today!! Contact us Now! Get Your Logo
A logo design needs to be executed correctly. When done the right way, a logo is the most powerful asset for a brand. Get your Logo designed by Logo Design Team.
Ditch spending time trying to make your logo design online, trust the best – LogoDesignTeam.
We're super fast, affordable and powered by the best logo designers in our creatively blessed team.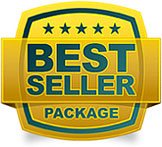 8 Original & Unique Designs
8 Logo Designers Will Work
48 hrs Turnaround Time
Unlimited Revisions
2 Redraws
Full Copyright Ownership