A security logo design should be one which leaves a sense of safety among its viewers. It should leave the message of peace and protection every time a viewer looks at it. The logo marks the identity of your brand or product; therefore, it is crucial to creating the best security and investigation logo design.
Here are some critical components that have to be taken into account while creating the best security and investigation logo design:
Branding: Analyzing the logo of your competitor is imperative as it helps to see you the bigger picture. Comparing the logos of the competitors help you to make your logo stand out, and it also helps you to create a logo design which has not been used before.
Common symbols used: While creating the logo of a security and investigation company it is mandatory to use symbols like shields, locks, and eagles as they symbolize protection, trustworthiness, and dependability. At the same time symbols should also be designed in such a way that they imply the service that is being offered as well.
Colors to be used: Here are the factors that affect the color psychology of a viewer:
The logo should stand out: Your logo should contain symbols which are easy to understand and at the same time are not similar to that of the competitors. These include the following:
Symbolize your niche
Include your history
Design elements that should be used: To create the best security and investigation logo one has to use a lot of different shapes, sizes, and fonts which would make it stand out from the rest. Here are some examples of the designs that can be used:
Straightforward Typography
Functional Colors
Text and Symbols
The mistakes avoid while creating the logo design: Here are two very serious mistakes that one should avoid while creating a security and investigation logo:
Don't be too trendy
Never sacrifice clarity
Get the best logo for your security and investigation firm today!! Get Your Logo
Want the Best and Simplest Way Out?
Ditch spending time trying to make your logo design online, trust the best – LogoDesignTeam.
We're super fast, affordable and powered by the best logo designers in our creatively blessed team.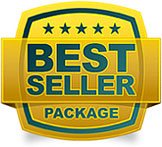 8 Original & Unique Designs
8 Logo Designers Will Work
48 hrs Turnaround Time
Unlimited Revisions
2 Redraws
Full Copyright Ownership