A logo is something that offers its users an instant brand recognition. Designing a logo basically, means creating an icon with is creative and at the same time is unique and stands apart from the logo of its competitors. The logo for a car manufacturing industry is usually one which conveys the message of speed and strength.
A lot of science and technology has to be taken into account before creating the logo of the automotive industry. Here are some tips from our experts that will help you to come up with the best automotive logo:
Color Psychology: Every color strikes a different emotion in the mind of the consumer. The colors also need to be selected in such a way that they convey the right message.
Following the trends in an automotive logo: The most common trends followed in an automotive logo usually include trends with show safety, modernity, and a long-lasting brand. One should always remember that the key to creating the best logo it always to follow the policy of simplicity.
Get the best logo for your Automotive Firm!! Grab Now & Make Heads Turn! Get Your Logo
Want the Best and Simplest Way Out?
Ditch spending time trying to make your logo design online, trust the best – LogoDesignTeam.
We're super fast, affordable and powered by the best logo designers in our creatively blessed team.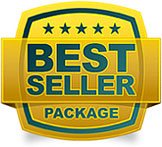 8 Original & Unique Designs
8 Logo Designers Will Work
48 hrs Turnaround Time
Unlimited Revisions
2 Redraws
Full Copyright Ownership