While creating a gamer logo, it is important to understand that the visuals are everything. So, how do we create a logo that looks good everywhere and stands apart from all other competitors as well? Look no further because we are here to help.
Here are some important bullets to keep in mind to create the best gaming logo:
The importance of the logo: Before we create a gaming logo it is very important to understand that the logo designed becomes the face of the product. It is the logo that attracts the user to a game. In other words, a logo can make or break a product. Therefore before we create a gaming logo, we have to look at the various factors that would attract a customer to it.
The importance of color: Since, while creating a gaming logo the visuals are very important the logo should play with colors in such a way that it would leave a lasting impact on the mind of the users.
The importance of research: While designing a logo one should find out the logos used by their competitors, identify what promotes their logo and distinct them from the others. Research helps us to design a logo completely different from your competitors and allows consumers to get attracted to your product.
Get the best Casino & Gaming logo!! So what's the delay? Get. Set. LoGo! Get Your Logo
Don't waste time on your logo – use that time on your business instead.
Ditch spending time trying to make your logo design online, trust the best – LogoDesignTeam.
We're super fast, affordable and powered by the best logo designers in our creatively blessed team.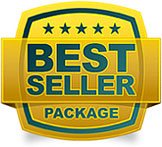 8 Original & Unique Designs
8 Logo Designers Will Work
48 hrs Turnaround Time
Unlimited Revisions
2 Redraws
Full Copyright Ownership