Music is more of art. It is an entertainment mode which is subjective. No one can describe how music makes him or she feel. It is a strange sensation you cannot put into words. It may even become an addiction.
What makes good designing important for the success of Music and Entertainment Business?
Simply putting, it is designed that brings Music to Life- Visually!
Need we say more, on why good design is so crucial? Designing for your Music Business will primarily require a Logo which, if done rightly will work wonders for your Brand.
A Logo design will establish your identity in Music Industry. It is very hard to establish yourself in the industry without a logo. The power of the logo lies in its visual nature.
Having just any logo, however, is not enough to create a brand identity for you. A badly thought up logo can very easily destroy the image of your company. On the other hand, a carefully designed logo can reach the buying public and communicate to them the worth of your company or product.
How do you define a well-designed logo?
Your logo will create your brand's image- the market is flooded with Logos, from the corner of a news paper to the moving scroll bar at the bottom of your television screen. It is necessary, therefore, for a logo to have a meaning, to present something specific and unique.
Your logo will solidify your customer loyalty. Once your logo has established consumer loyalty, your next step will see it repeated as often as possible. Each time your company or any product or service of your company is mentioned anywhere, your logo should accompany it. Soon, even a glimpse of a part of that logo will be sufficient for your client to relate to your company.
Your logo will establish ownership. A logo is like a signature. It proves your legal ownership and is a legal, safe guard against fakes and forgeries.
Get the best logo for your Music and Entertainment Business today!! Hurry! Get Your Logo
So invest in developing a great logo for Music Company and reap the rewards for a lifetime. Logo Design Team has a group of Professional Logo Designers to meet your specific requirements.
Ditch spending time trying to make your own logo design online, trust the best – LogoDesignTeam.
We're super fast, affordable and powered by the best logo designers in our creatively blessed team.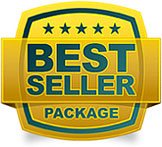 8 Original & Unique Designs
8 Logo Designers Will Work
48 hrs Turnaround Time
Unlimited Revisions
2 Redraws
Full Copyright Ownership