Famous companies spend a lot of time and money on their brand and create luxurious logos to make a prominent mark in the industry. Here we have selected 13 expensive brands and their logos from business areas – automobile, technology, luxury, business services and beverages. All are favorite brands and have been alluring both potential and existing consumers.
We have selected these brands based on reports and statistics published in Forbes 2018 ranking of the world's most valuable brands, Top 10 most valuable luxury brands worldwide in 2018 and Top 100 global valuable brands.
Take a look at the brand value, logo design and company details of some of the many valuable companies of the world.
1. Apple – Brand Value: $926.9 Billion | Technology
Apple. Inc , one of the renowned names in the field of technology has created a mark in designing, manufacturing as well as marketing of mobile communication, personal computers and portable digital music players. Its operation is widespread globally. The company at present owns $926.9 Billion brand value and is listed world No. 1 among the powerful brands according to Forbes 2018 ranking.
Apple logo – one of the perpetually mysterious and luxurious logos have kept the designers abridged since its unveiling. This half bitten apple symbol is famous among the luxury brand logos because it's exceptional concerning the design and idea. Many professional designers have correlated biblical and other popular stories with the conception of this logo's idea.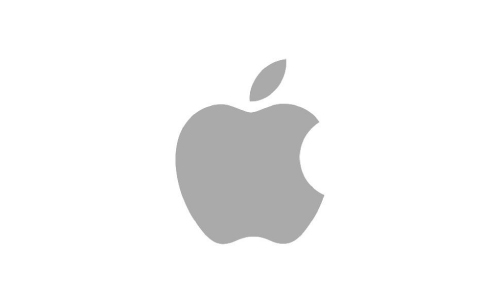 2. Google – Brand Value: $302 billion | Technology
Sergey Brin & Lawrence E. Page founded Google. Inc in 1998 and recently it is one of the famous companies of all times dedicated to improving the ways how people connect with information. This company has been providing a variety of services and tools for all advertisers of all sizes. The brand is a well-reputed name in the areas including search, advertising, platforms, operating systems, enterprise and hardware products. The company has its headquarter in Mountain View, CA. Forbes placed Google in No 2 position amongst world's most valuable brands of 2018 ranking.
Google logo has a rich history; the company has revived its logo design quite many times. The new logo depicts the new ways people have been using Google. Google logo design represents the authority and the luxury of the company. It's one of the most potent and luxurious logos among other brands of its genre. Google initiated its first logo in 1997 with a beta version that was quickly updated and after several adjustments and developments, the present day logo came into being.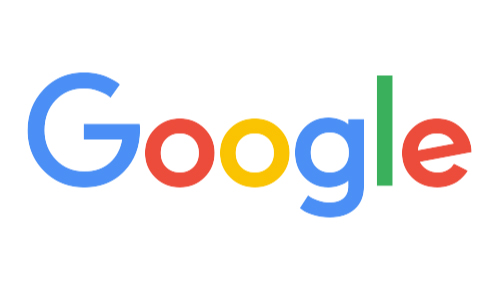 3. Accenture – Brand Value: $101 Billion | Business services
Accenture is a business service provider company that is engaged in offering solutions in areas like consulting, strategy, digital, technology and operations. At present, the company functions around five operating groups comprising thirteen industry groups serving clients in major industries around the world, namely, media and technology, communications, health and public services, financial services etc. This reputed IT company is known for its outsourcing services. The company is headquartered in Dublin, Ireland. The company is placed world No 3 by Forbes.
Accenture has undergone through the process rebranding quite many times. The present logo was remodeled from Anderson Consulting when Anderson Consulting split with Anderson Accounting Group. Hence, the name 'Accenture' is a portmanteau of 'accent of the future.' The logo is available in pure black and white form written in small caps font that uses a greater than sign '>' placed just above the letter 't.' Needless to say, the company has a professional looking logo and is one of the most expensive logos in the world.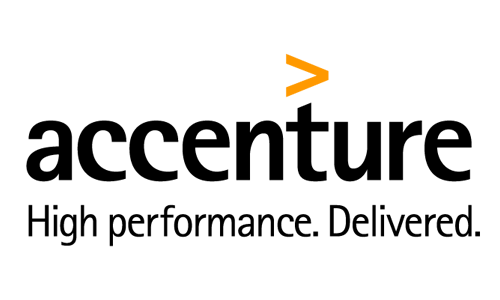 4. Louis Vuitton – Brand Value: $33.6 Billion | Luxury
When we talk about the world's most luxurious logos of all times – Louis Vuitton brand name shines brightly. It's one of the greatest and the most valuable luxury fashion brand logos that were known to have a wide array of products range starting from leather goods, handbags, trunks, shoes, watches, jewelry, accessories, etc. now today rest is history. At present Louis Vuitton has become one of the most profitable brands in the world selling products on more than 460 stores in about 50 countries.
Louis Vuitton Malletier a.k.a Louis Vuitton or LV is a famous French fashion house founded by Louis Vuitton in 1854. Crowned as world's number 15 on Forbes list of The Most Valuable Luxury Brands 2018, Louis Vuitton will continue to impress every fashion lover's heart with its sophisticated items.
The company has a praiseworthy logo – an interlocking monogram of two letters L and V symbolizing the company name initials. The characters are intricately inter-wined and expressing the brand's creativity, imagination and versatility listing the company name under the most expensive category. According to present reports as of May 2018, the brand value of Louis Vuitton is $33.6 Billion.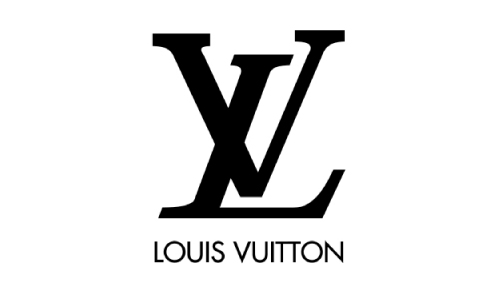 5. Prada – Brand Value: $4.0 Billion | Luxury
Prada S.P.A- mostly popular as Prada, is an Italian fashion house that was founded in 1913 by Mario Prada. Listed on the Brandz list of Top 100 Most Valuable Global Brands 2018, Prada is yet another finest brands of all times that have been luring the fashion conscious people since its origination. In recent times, this brand has created a throw-back collection evoking the style trends of the 90s. Prada's vision is to create fashion awareness entwining most cross-border cultures and contemporary industry perspectives.
Like other famous brands – Louis Vuitton and Gucci, Prada is also known for creating far-reaching brand awareness and generating a high level of dissemination.
Prada features a logo which is an interesting one. This luxury brand logo design offers a combination of two types of strokes: thin and thick, in the word ' Prada' – letter "R" has a distinctive line and the letters "A" have a unique shape at the top. However, its the discretion of the fashion house they may tweak the logo depending on the collection.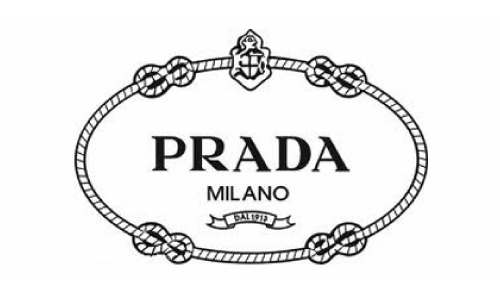 6. Versace – Brand Value: $300 million | Luxury
Versace brand is the epitome of exciting, groundbreaking and extraordinary designs. The company logo represents elegance and authority and thus captures the attention of every onlooker's heart. Started by Gianni Versace in 1978 the company 's primary focus was to evoke fatal fascination of its products for its clients. After Gianni's death, now, under the able leadership of his sister Donatella Francesca Versace, this luxurious company is engaged in maintaining its fantastic reputation to date. Today it is worth $300 million and lists among the most expensive brands.
Talking about Versace logo – since inception, the logo design has been alluring every fan's heart. Interestingly, Versace logo is an unusual yet the most compelling designs of all luxury brand logos. It's a Medusa head, a figure in Grecian mythology who has an elaborate twisted mane representing snakes and hypnotic stony gaze to make every audience to fall for her. In addition to that the words "Versace" is written below the image. The design consists of simple black lines on a white background without any shading or texture.
Although the entire Versace logo is complicated among other luxury fashion brands, expert logo designers are of the view that this strange symbol has been converting n numbers of loyal customers to the brand.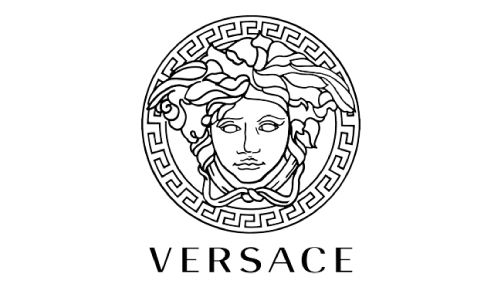 7. Chanel – Brand Value: $8 Billion | Luxury
Chanel remains a famous company to date. Since inception, it has been titled as the most valuable luxury brands in the world. This private French company founded by Gabrielle Bonheur "Coco" Chanel started operating in 1910. At present, Alain and Gerard Wertheimer (grandsons of the business partners) have taken over the company and the brand value is worth $8 Billion. The brand is recognized for its top luxury goods. According to BrandZ Top 100 Global Brands 2018, Chanel features in number 4 amongst another luxury top 10 brands.
Like its elegant products, Chanel's logo is also an exquisite one. The symbol was designed by Coco Chanel herself in 1925 and interestingly it remains unchanged to this day too. This luxury brand logo design presents two interlocking 'C' s one facing forward and the other facing backward and amazingly enough, it's one of the most recognizable symbols in the fashion world.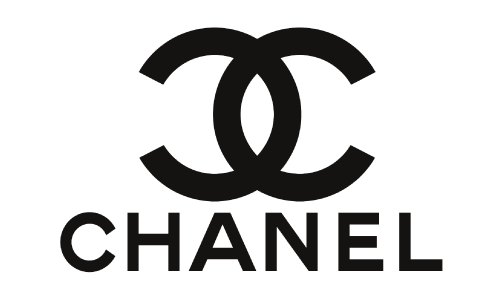 8. Gucci – Brand Value: $12.7 Billion | Luxury
Founded in 1921, Guccio Gucci became a well-known name for selling leather goods in his native Florence. Today, the name Gucci is synonymous with luxury fashion brands. The Gucci brand underwent several rebranding processes after the beginning, recently designer Alessandro Michele rejuvenated the brand and gave it a new look. Gucci is among the best luxury brands in the world, with a brand value of $14.9 Billion as reported by Forbes. BrandZ Top 100 Global Brands 2018 ranks it 6th among the top 20 luxury brand risers .
Gucci is a designer fashion label, as its symbol knows every brands' elegance, Gucci's sophisticated logo also reflects the true nobility of the company. Perhaps it's the most visible symbols among other luxury logos and indicates the designer's creative flair. Needless to say, the Gucci logo is the result of some of the best luxury logo ideas. This amazing logo features interlocking double Gs representing the founder's name and grandeur and authenticity of the brand.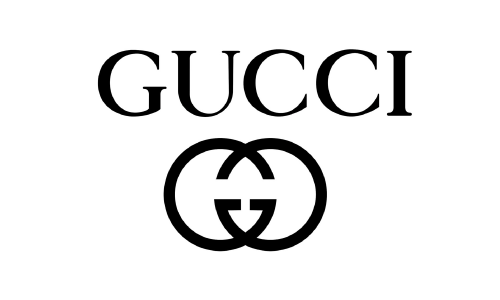 9. Rolex – Brand Value: $7.9 Billion | Luxury
Rolex SA or Rolex has earned its names among the top quality wristwatches. It's a Swiss watch manufacturer founded in 1905 by Alfred Davis and Hans Wilsdorf. The brand features in No. 5 among world's top 10 luxury brands and is a proud possessor of $9.3 Billion in Forbes.
The name Rolex has different meanings according to many historians; some believe that the name was borrowed from the French phrase "houloguorie exquise" meaning "exquisite watchmaking." However, another theory states that the term Rolex is the sound of a winding watch.  Wilsdorf and Davis introduced the Rolex logo in 1925. This luxury logo design originally depicted five-pointed coronet or crown in gold above Rolex in green text with a gold outline with the Rolex slogan, "A Crown for Every Achievement" embodied in it. To rise in the competition – Rolex logo underwent two significant changes. In 1965, the crown was transformed from gold to bronze and the text emerged as a  pewter blue. However, in 2002, Rolex again changed to its original color scheme: a gold crown and a green font.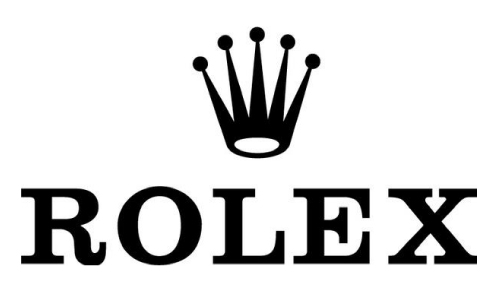 10. Coca Cola – Brand Value: $179.3 Billion | Beverage
The company Coca-Cola Co. was founded by Asa Griggs Candler in 1886 and is headquartered in Atlanta, GA. Coca-Cola Co. is a beverage company that is engaged in manufacturing, marketing and selling non-alcoholic beverages. It stands at No 6 amongst the world's most valuable brands. The company is famous for selling carbonated drinks like Sprite, Coca-Cola, Diet Coke, Coca-Cola Zero, etc. The brand enjoys the value of $179.3 Billion and is among the top brands amongst the beverages company.
Coca-Cola logo has a rich history, the company came into being in the year 1886 and since then it has been enthralling its consumers with its satisfying products. With a number logo color and text changes, Coca-Cola has gained a successful experience of branding oneself. Today the brand symbol has evolved as a luxury logo design inspiration for other designers.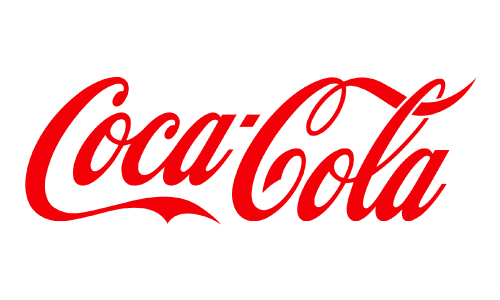 11. Pepsi – Brand Value: $18.4 Billion | Beverage
Pepsi, the company that offers a carbonated soft drink, is manufactured by Pepsico. A company that was created and developed in 1893 by Caleb Bradham and introduced as Brad's Drink. Eventually, it was renamed as Pepsi-Cola on August 28, 1898, and then as Pepsi in 1961. The company secures No. 29 among the world's most valuable brands 2018 ranking.
The logo design of Pepsi has not experienced too much of alteration from its previous logo. The primary colors red, white and blue remain intact and now here is a change in the symmetry of the color distribution. The design consists of parallel curves of the old logo transforming into new geometrical curves.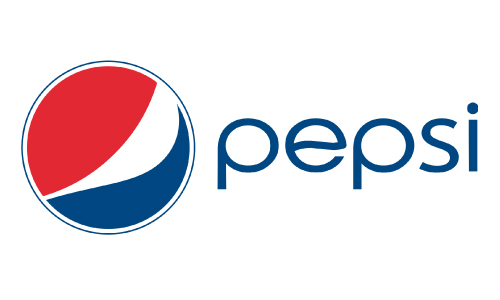 12. Porsche – Brand Value: $11 Billion | Automotive
Ferdinand Porsche founded Porsche AG in 1931 in Germany. This automobile manufacturer specializes in building high-performance sports cars, supercars and at present, they are engaged in manufacturing sedans and SUVs. At the outset 52 hands built cars came into being compared to that last year in 2017, the company has delivered 246,375 cars, up 5% versus the previous year. According to a Forbes report, Porsche's brand value is $11 Billion.
Complementing the grandeur of the brand, Porsche has a stunning logo as well.

It's one of the most iconic logo design in the entire automotive industry. Porsche's original logo traces back to the coat of arms of the state of Württemberg of erstwhile Weimar Germany once known as Stuttgart – the seat of Porsche's headquarters. This logo design has historical importance because Porsche vehicles were initially built and also are built in Stuttgart.
Porsche Logo consists of a horse which was taken from Stuttgart's Coat of Arms. It's unique because it represents the stud farm on which the city was built. Additionally, the antlers and red and black stripes are taken from the crest of the Kingdom of Württemberg. The initial Porsche logo came into being in the 1950s and has undergone several evolution processes. Today, Porsche logo has grown in performance and is the symbol of spectacular automotive performance.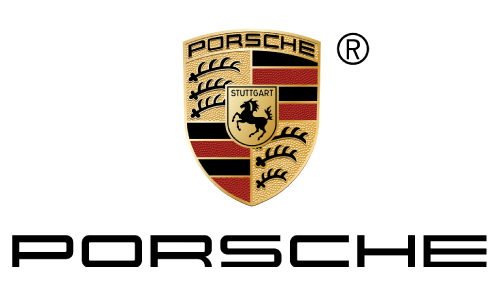 13. Mercedes Benz – Brand Value: $34.4 Billion | Automotive
At the end of the 19th century, Mercedes-Benz has emerged as the pioneers of the automobile industry and is viewed as the first automobile in the world. Due to its luxury and sophistication, this brand has earned its name as the best automobile of all times. The brand logo is used on luxury cars, buses and trucks. According to recent reports, the Mercedes-Benz brand has sold a record 2.4 million cars in 2017, up 8% over the prior year.
Mercedes-Benz's logo was introduced in 1909. It's a three-pointed star that represents the company's ascendancy in the land, air, and water, as the company is engaged in building motors used in vehicles of all sorts. However, the brand's logo underwent several evolution processes and then the circle was added later providing the logo design a more dominant look along with a friendly touch. The combination of these symbols in the Mercedes – Benz's logo has added a blend of exclusivity and therefore this design has also successfully influenced many luxury auto logo designs.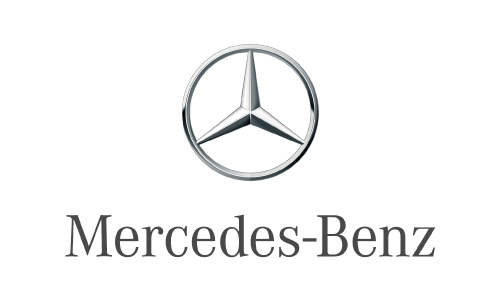 Wrapping Up
With more and more brands mushrooming globally, the definition of luxury and sophistication has expanded. Market reports portray that brands receive recognition from consumers depending on age, sex and geographical location. For instance, younger consumers prefer new exquisite products whereas older clients appreciate traditional luxury products, Now, the term luxury is not a hermetic explanation, companies selling most expensive products, having the most refined logo might not qualify as the valuable brand. Expensive and valuable brands are those that have long list of  loyal customers.
Do you also want to have a memorable logo for your brand? Click on to Logo Design Team, let our creative designers stun you with their design skills and graphical creatives for your brand.