A Logo is the face of the business. It is a pictorial representation of all that the company stands for and wants to convey to its customers. Hence, it is no surprise that companies such as Orange County Landscaping Pros spend years perfecting their logo and keep coming up with new logo ideas. Businesses are in constant search for useful logo ideas that would help them to reach out to their stakeholders effectively.
There have been several studies suggesting the direct link between an effective logo and revenue gains that companies have observed over the past. The verdict is clear – an innovative logo means business! Organisations have cashed out on their designs ever since they found this marketing technique and it has been understandably reaped for increasing sales. Even for non-profits, logos have helped to convey their mission to their patrons and volunteers. NGOs like Greenpeace and Oxfam have used it to establish their presence as social reformers.
Below we bring you some tips and ideas for a killer logo that you should incorporate into your marketing strategy:
1. Graphic Logos
There was a time when a logo simply meant a small painting on a wall. With technology, the options available to transform a logo into a vivid entity have multiplied. We now have access to methods that can infuse a basic design with unique color combinations, abstract shapes, and even 3D. Making your logo graphically enriched makes for an eye-catching experience which captures the attention of its audience.
The reason this sits well in the consumer psyche is that the human mind thinks in graphic imagery. Our imagination is too advanced and complex for a plain 2-dimensional figure. The more graphically stimulating a logo is, the more it comes close to the images in our evolved brains. A word of caution here – be sure to keep the logo minimalistic. Do not clutter the design with unnecessary features just because you have the means for it. The logo must be graphically rich, but never overwhelming to the senses.

2. Exciting Characters
Characters are an interesting and innovative way to attract the attention of your patrons. This is especially so if your target audience is children. Characters and mascots in your logo enhance its appeal and bring a comic touch to your design. KFC with their iconic Colonel Sanders and McDonald's with their Ronald the Clown have created a lasting impact in the minds of their customers.
You may later also use that as an opportunity to merchandise your character mascot and bring them to life. Companies have done that in the form of T-shirts, mugs, toys and other memorabilia. This will give your customers a physical sense of connection (apart from the visual) and might also add to the revenue stream with their popularity.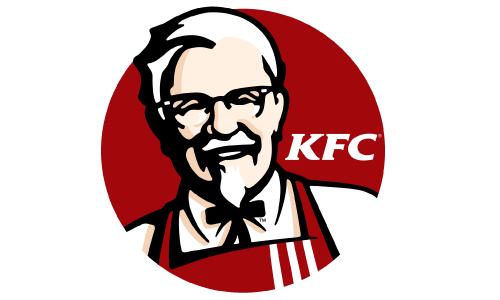 3. Engaging Texts
One of the most rewarding creations of the earlier humans has been the use of language. Words help us make sense of the world around us by expressing and questioning our surroundings. We use texts not only to communicate but also to understand and associate with what is being communicated. A logo may incorporate the use of text to establish their presence with its audience better.
Whether in the form of a catchy phrase, a saying, a single-word or even an abbreviation, texts have the power to make the reader pause and reflect on the logo. It is almost like a conversation where a logo "talks" to the consumer and the consumer mentally responds to it. So do not underestimate the power of this technique used by successful companies like Accenture and Nokia.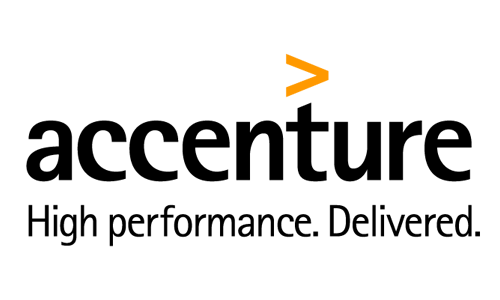 4. Emotive Designs
All logo ideas, no matter how fancy they might be, are destined to fail if they do not achieve one important goal – to connect with the audience. Regardless of the tools and techniques you use for designing a logo, it must communicate with the consumers on an emotional level.
Whether it is an emotion of happiness, joy, thoughtfulness, nostalgia, etc., there should be some link to the sensibility of the consumer. A logo can achieve that if it incorporates certain psychological cues within its design. A simple smile emoticon to influence happiness, the imagery of a childlike drawing to evoke innocence or bold fonts accompanied with dark colors to suggest maturity.
Brands from H&M to Sony have used these techniques to suit their particular needs. Your logo should be expressive enough to suggest the tone of your business and the nature of your products and services with the emotiveness in their design.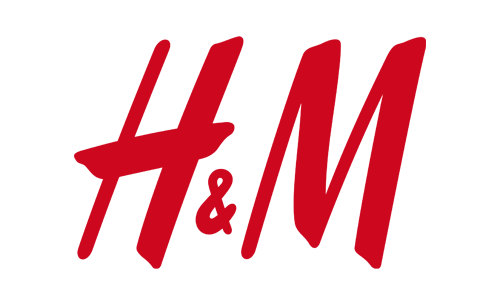 5. Shareable Formats
A major portion of the leverage that companies create for their logos is through social media now. The more shareable the logo is, the more audience will it cover and, therefore, enhance reach and response rate. The design of the logo is crucial. But equally important is that the size of the logo isn't too long or wide to fit in a regular size mould for popular networking sites (Instagram, Flickr etc.).
If this is not taken care of at the start, the logo might have to be cropped in order to be shared; cutting out important portions of the design. The graphic file of the logo should also not be too heavy.
Most transfer modes like email have size restrictions and won't accept the logo if the file size exceeds the designated number of Megabytes allowed. This might cause the logo to be compressed which will compromise on the quality of the output. A blurry logo can, in turn, bring serious harm to the perceptibility of the quality of the products or services offered. You can use online image resizer to resize the size of the logo without losing the quality.

We hope that you will benefit from the above logo ideas and use them to step up your design game. A good logo design company will definitely take all of this into account while designing a logo for your company. The key to an effective design will always be the relatability it can offer to its audience. If an onlooker can, with the first contact, gauge the nature and a general idea of your business, your job is done. By inviting the general audience through giving them a sneak peek into their business, a logo converts them into future customers.